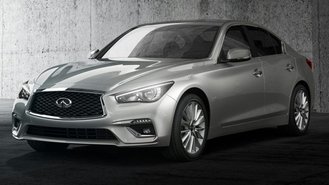 Infiniti Financial Services, the lending arm of the automaker INFINITI, is now offering 75-month loan terms on select models. Previously, the longest term available was 72 months. Traditionally, loan terms for auto loans are in 12-month increments. A term that's 75 months is unusual, but it could allow borrowers to get a slightly lower monthly payment on select models.
According to a dealer incentive bulletin, INFINITI 2022 models eligible for the 75-month term are the Q50, Q60, and the QX55. 2021 models eligible include the QX50 and QX80. For 2020 INFINITI models, the longest loan term available remains at 72 months.
As far as interest rates go, the lowest rate available for the 75-month term is 2.49% on all eligible models, and depending on what tier you land in, could be up to 3.99%. If you opt for a loan term that's 12 to 63 months, it could get you a rate as low as 1.90% with INFINITI.
Whether or not this 75-loan term is a good deal largely depends on what's important to you as a buyer. A longer loan term equals more interest rates over the course of the loan, but it also means a lower monthly payment.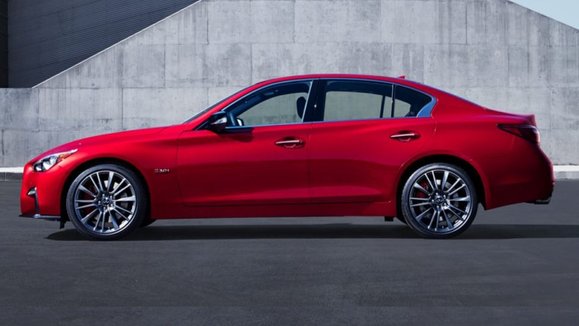 The Q50 starting MSRP is $42,100 (not including dealer fees, registration, etc). If you manage to get the 2.49% rate and finance for 75 months, that's a monthly payment of $606.73 and $3,404.42 in interest charges, respectively. Choosing the slightly shorter 72-month loan means a monthly payment of $630.09 and $3,266.73 in interest.
Savings with a 72-month loan are minimal. With the 75-month financing option, the monthly payment in our example is $23.36 less, or $283.56 less each year in car payments – and only about $138 extra in interest over the course of the whole loan. To us, an extra $138 over the course of 6.25 years is nothing to really stress over.
Of course, the amount you actually pay depends on what you qualify for, how much you put down, and the vehicle you choose. If your credit score is so-so, then choosing a shorter loan term is likely to benefit you more long term, and likely means qualifying for a lower rate when financing through INFINITI.
For borrowers with good credit and in need of a lower car payment, this 75-month financing program could be a good way to mitigate the high vehicle prices and get a more affordable payment, with minimal impact in terms of interest.
The INFINITI 75-month financing program started October 1st, and is available through November 1st, 2021.
Check Out the Biggest Car, SUV, And Truck Rebates This Month