The redesigned Infiniti Q60 Coupe impresses with sleek looks that seem to only get better when seeing the car in person. This month, the automaker is attempting to woo current owners of its luxury coupes with a whopping $2,500 loyalty discount— considerably more than we've seen in the past from the brand. So who's eligible for the deal? How long is the offer good for? And are there any restrictions?
Here's what you need to know.
Bonus for loyalists
Starting January 4, Infiniti is offering a $2,500 loyalty bonus for select owners of the brand's coupes. To be eligible, simply provide proof that you own or lease any G35 Coupe, G37 Coupe or older Q60.
The incentive doesn't require you to trade-in your current car, and can be transferred to members of the same household. That's great, but the deal— set to end March 31— has some caveats.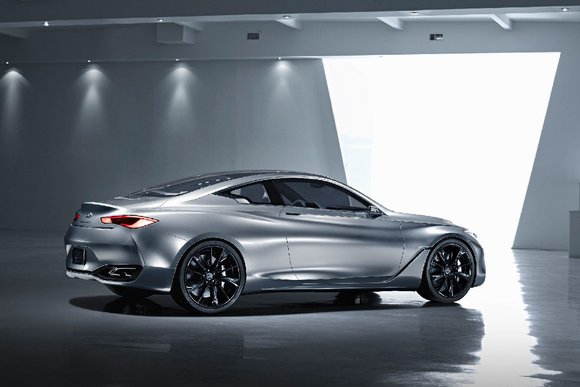 Unfortunately, the offer is currently limited to 3.0T Premium and 3.0T Sport versions of the car. For reference, the 3.0T Premium starts at $45,205 with destination, while the Sport starts at $49,205.
Less-expensive versions like the 2.0T (from $39,855) and top-spec Red Sport ($52,205) are currently not eligible. That could be a deal-breaker for those attracted to the lower entry price of the Q60 relative to competitors like the Mercedes-Benz C300 (from $43,575 before options).
Is the deal any good?
If you were looking to buy a well-equipped Q60 with the 3.0T engine, this will undoubtedly be an attractive offer for anyone with an older Infiniti coupe. For all other shoppers? Probably not so much.
That being said, lease prices on the relatively-new Q60 have been cut several times since the car's introduction. Based on our analysis, Infiniti has been struggling to find the right price point to attract shoppers.
The best deal at the moment is the Q60 2.0T Premium at $359 for 39 months with $3,999 due at signing. With an effective monthly cost of $462, it's $95/month cheaper to lease than a 2017 Mercedes-Benz C300 Coupe ($462 vs. $557). It's even $30 cheaper to lease than a 2017 BMW 230 ($462 vs. $492).
For more comparisons of effective lease cost, please check out our monthly roundup of the best lease deals. This month, we analyzed over 440 deals to uncover the best values in each segment. Please also explore our Deals hub for the latest pricing and deal insights.