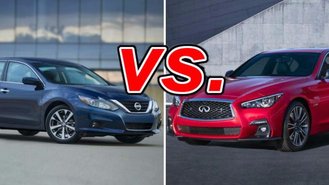 Promotions can ebb and flow, but shoppers in California may be in for a shock when looking at leases for the Nissan Altima. That's because an abrupt change in discounts has resulted in a startling $60/month price increase.
Based on our analysis, the effective cost of the Altima 2.5 S is now just $9/month lower than that of the over $37,000 Infiniti Q50. But why is this the case? And what sorts of features can you expect to get with each car?
Here's what you need to know.
Our Analysis
Here in California, Nissan is listing the 2017 Altima 2.5 S at $249 for 36 months with $3,849 due at signing. The car has an MSRP of $24,590 and comes with an allowance of 12,000 miles per year.
Key features include a 179 hp engine paired to a CVT transmission, cloth seats, cruise control, 16" steel wheels and a proximity key. Fuel economy is a strong selling point with up to 39 mpg highway according to the EPA.
Effective Cost: $356/month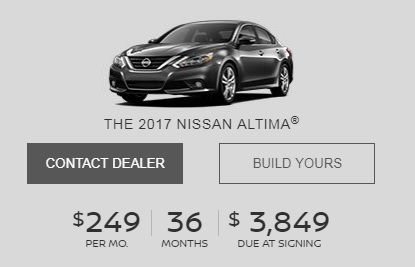 At the same time, the 2018 Infiniti Q50 2.0t Luxe is listed at $309 for 39 months with $2,199 due at signing. It has an MSRP of $37,545 and comes with an annual allowance of 10,000 miles.
The Luxe comes with a 208 hp turbocharged engine with a 7-speed automatic. Notable features include leatherette seats, dual-zone climate, rain-sensing wipers, LED headlights, moonroof, 18-inch alloy wheels and a maple interior.
Effective Cost: $365/month
So why are these cars $9 apart despite having a price difference of $12,995?
Odd Time To Buy
It's a strange time to buy a 2017 Altima.
In California, lease discounts ended Monday even though there are still many cars left in stock. By Tuesday, the featured lease rose $60/month. From what we can see, the change wasn't offset by other offers.
On the other hand, the Q50 benefits from attractive discounts and low money factor. In fact, it ranks as one of the best deals this month based on our analysis of over 600 leases.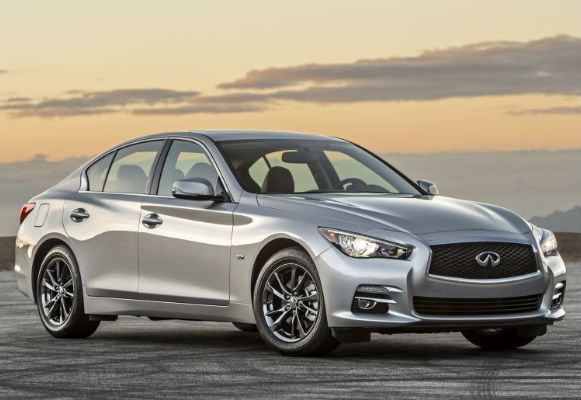 Although most automakers are heavily advertising deals at the height of the season, that isn't the case with the Altima. The reason remains largely a mystery, at least for now.
A Nissan spokesperson confirmed the changes, but declined to give a reason. Does Nissan have something up its sleeve for later this month? That remains to be seen.
For the time being, the Altima equates to an unbelievably poor value if you're planning to lease. Moreover, the apparent lack of transparency on why this is the case could be troubling for some shoppers in the final month of the year.