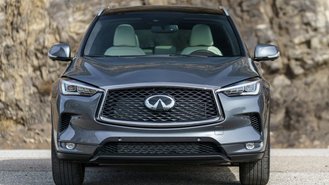 A new APR deal from Infiniti can make buying one considerably more affordable than a similarly-priced Nissan, our analysis finds. Starting today, dealer incentive bulletins show every Infiniti is now eligible for 0% APR for 72 months plus no payments for 90 days. That's a far better rate than its mainstream corporate sibling.
While it's true that Nissan is offering 0% APR for 84 months, the deal is only available on 2019 Frontier and Titan pickup trucks. In contrast, many of the brand's vehicles are being advertised at 0% for 60 months with deferred payments for 90 days. This can result in curious results when comparing monthly payments.
At 0% APR, a $40,000 Nissan costs approximately $667/month with a 0% loan for 5 years. Meanwhile, a $40,000 Infiniti now comes out to $556/month based on 0% APR for 6 years. Since both offers come with $0 in interest, the Infiniti ends up being $111/month cheaper but with the same total cost before taxes & fees.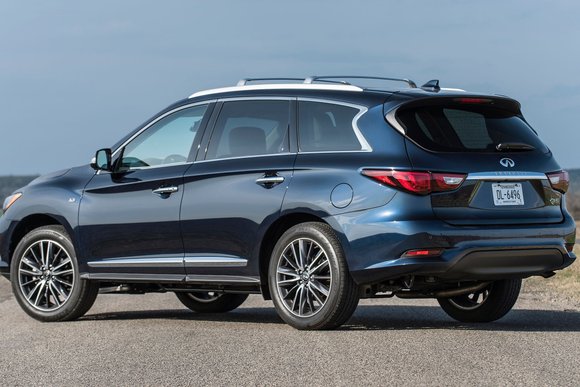 While this scenario can be useful for illustrative purposes, we think it's worth remembering that premium brands can have higher insurance costs and that other factors like financing bonuses may influence one's total cost. That said, some may find an Infiniti to be a much better buy than a Nissan when opting to finance.
Compared to earlier this month, Infiniti's latest deal can result in substantial savings. For example, the 2020 QX60 was advertised at 2.9% APR for 72 months. On a $50,000 SUV, that came out to over $4,500 in interest at $757/month. Now, the same vehicle has $0 in interest with an estimated payment of $694/month.
Interestingly, Infiniti's offer comes very late in the month but trumps some of its chief competitors. For example, offers from Mercedes-Benz feature rates as low as 0% but only for 36 months. Meanwhile, the lowest 72-month rate from Lexus is 1.9%, and Acura doesn't even offer a low rate option on 6-year loans.
Experts say the share of buyrs taking 0% APR has surged to almost 20%. As a result, just about every major automaker is now offering some form of interest-free loan. For now, we consider this latest development great news for Infiniti buyers. And perhaps those thinking of upgrading from a similarly-priced Nissan, too.
Offer ends June 30.