Once again, Chevy has introduced a year-end Cyber Cash incentive ahead of Black Friday and the holiday sale season. Although the annual Cyber Cash deal does have some potential limitations, it could end up being a pretty good deal if you can combine it with the right incentives. Here's what you need to know.
What is Cyber Cash? Unlike a normal rebate, Chevy is only offering $500 Cyber Cash after submitting your contact information on a dedicated website. The company will send an authorization code that can be taken to any participating dealer. The deal ends November 30th and is available when buying or leasing.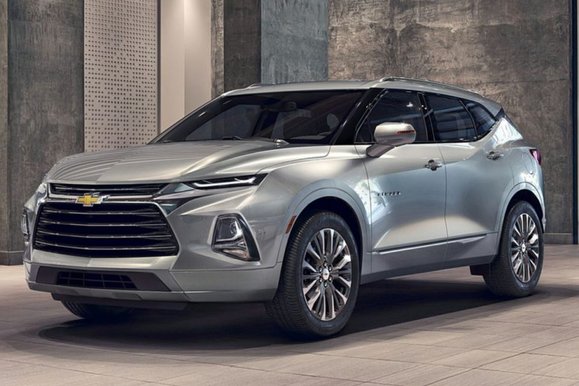 What models are eligible for Cyber Cash? Based on our analysis, the biggest downside is that the offer is limited to the following 8 vehicles:
Is Chevy Cyber Cash a good deal? The ability to stack the offer with other incentives can make this a good deal. For example, the 2021 Traverse offers 0% APR for 72 months plus a $1,000 bonus for Costco members. That's $1,500 plus no interest for 6 years. GM Financial is even offering No Payments For 120 Days.
What's more, the fact that 2022 Chevy incentives are surprisingly good can make it a good idea to choose a newer model. For example, 2022 Chevy Blazers offer 0% APR for 72 months and are also eligible for the Costco deal. Even the 2022 Silverado 1500 Limited offers buyers 2.49% APR financing for 72 months.
What's the catch with Cyber Cash? Leasing a Chevy can be a mixed bag. Just about every one of the brand's lease specials now includes Cyber Cash. Although one would expect lease prices to go down, that's not actually the case. In fact, our records show that the Chevy Trailblazer has the same pricing as last month.
Is Chevy Cyber Cash worth it? If you qualify for other offers, Cyber Cash could be worth it. However, incentives are down significantly across the industry. Around a year ago, new Silverados featured up to $7,500 in potential savings with Employee Pricing. Now, the same truck offers a mere $1,000 cash incentive.