With the Scion brand set to be absorbed under the Toyota banner later this summer, there are some absolute steals right now on the outgoing models.
In some cases, Scion is putting up to $1,500 on the hood of value-priced models like the iA sedan on top of 0% financing. We're also seeing some of the cheapest lease deals this month on Scions.
So what do deals look like on various Scion models right now? Are there any particularly amazing deals? And should shoppers consider this the best time to buy?
Here's what you need to know.
Deal roundup
At this point, many Scion dealers continue to have a fair bit of inventory left on the tC coupe, FR-S coupe, iA sedan and iM hatchback. Based on our analysis, the best deals right now can be found on the iA and iM.
Nationally advertised offers on both cars consist of 0% financing for 60 months plus a $750 bonus through August 1. There's also a 0.9% offer for 72 months. If you'd prefer not to finance, there's a $750 cashback incentive.
Leases start at $149 for 36 months for the iA and $173 for 36 months on the iM— both with $1,999 due at signing factoring 12,000 miles per year of driving. The deal on the iA ranks as one of the cheapest leases this month out of over 400 offers that we looked at.
That's all pretty nice, but there are some lesser-known regional deals that may excite shoppers.
In San Francisco, Scion is offering a massive $1,500 finance bonus on both the iA and iM on top of 0% APR for 60 months. That's double the amount of the national offer. There's also a larger cashback deal in lieu of low APR worth $1,000 (vs. $750 nationally).
In New York City, there's a pretty attractive lease on the iA starting at $129 for 36 months with $1,999 due at signing. That's $20 per month better than the national offer of $149— a huge margin in this price range.
The best lease we've found so far is in Cincinnati, where Scion is offering the iA from $129 for 36 months with $1,599 at signing. For the money, that's an absolute steal as far as leases go.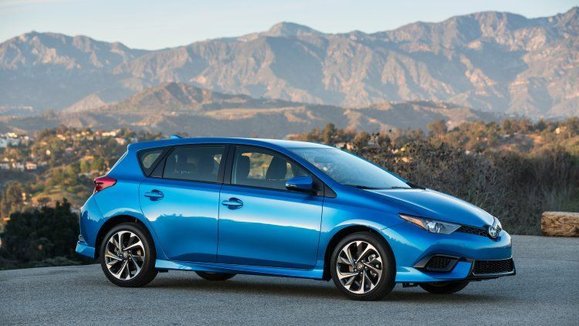 Offers on the tC coupe are a bit more tepid. Scion is offering 1.9% for 60 months in most regions, with a nationally advertised lease of $199 for 36 months with $1,999 at signing. If you're financing, there's a regional bonus worth $500 in select regions like San Francisco, Gulf States, and the Central Atlantic region.
The sporty FR-S (set to be renamed the Toyota 86) isn't on deep clearance and features some rather lukewarm offers. The nationally advertised finance offer is 0.9% for 60 months. Regionally, shoppers in Gulf States and the Central Atlantic region will be able to score a $500 bonus to sweeten the deal. Leases start at $279 for 36 months with $1,999 at signing.
Our take
This month's deals on various Scion models are about as good as they've ever been. However, the best deals are clearly aimed at moving remaining iA and iM models off dealer lots.
Is now the best time to buy? We'd wager the answer is yes, especially if you're able to take advantage of regional specials that outstrip what Scion is advertising nationally.
Supplies will vary dealer to dealer and will only become more limited through the end of summer. We recommend checking offers at your local dealer sooner rather than later.
For an easy way to find the best deals, visit the CarsDirect Deals Page for the latest deal-related news and analyses. Browse expert buying advice updated monthly on nearly 300 models for insider insights you'll only find at CarsDirect. Be sure to sign up for email alerts to have the latest deals delivered straight to your inbox.
Offers listed here are based on a resident in Southern California and may be subject to change. Most lease offers are for well-qualified buyers based on available credit and exclude tax, license, title, registration, document fees and insurance. Not all buyers may qualify. Please check with your CarsDirect Trusted Dealer to confirm details and eligibility.