As Acura's most popular model, the MDX can be a great SUV to lease. Although CarsDirect's team of experts provides a monthly analysis of the best MDX deals for buying & leasing, here we'll tell you a little about why the MDX can sometimes be a surprisingly good value and how you may be able to get the best deal.
At one point, a big difference in incentives helped make the Acura MDX cheaper to lease than the RDX. However, that was largely due to the nearly $5,000 in discounts Acura had on the now-sold-out 2020 MDX. Deals on the redesigned 2022 MDX have yet to improve (Acura skipped the 2021 model year).
If you're deciding whether to buy or lease your MDX, you should know that the 2022 redesign currently has a 36-month residual value of 64%. That's among the highest in Acura's luxury car lineup, and much better than the 54% residual of the outgoing model. That said, lease rates have room for improvement.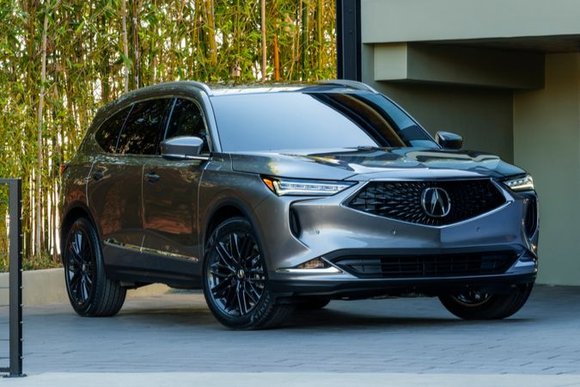 For example, the cheapest 2022 MDX lease is based on a money factor of 0.00114. That basically converts to an APR of 2.7%. Depending on when you buy, it's sometimes possible to find Acura lease rates equivalent to 0% APR. Unlike slower sellers like the ILX, expect the MDX to be a lot easier to find.
The best MDX leases often include discounts for coming from a competitor. For example, Acura introduced the new MDX with a $1,000 loyalty discount or a $1,000 conquest cash incentive. In some cases, these discounts may be your only way to lower the cost of an MDX lease apart from negotiation.
It's important to note that the cheapest MDX lease prices are often based on a base model with no options. Although the MDX comes well-equipped, configurations like the Technology Package or a fully-loaded MDX like the Advance may be substantially more expensive with MSRPs exceeding $61,000.
Even though Acuras are often among the cheapest luxury cars you can lease, prices may vary based on real-world demand near you. We recommend comparing MDX trims in advance and asking your local dealers about discounts you may be eligible for in order to get the best price possible on a lease.