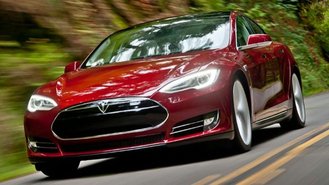 Tesla is making waves with an unusual viral marketing campaign offering $1,000 referral discounts on the Model S. The offers are an effort to generate interest without advertising like traditional automakers. Considering we've never seen cash discounts on the Model S, prospective buyers should definitely take note. But does everyone get the discount? What does it really entail? Here's what you need to know.
Deal overview
Through October 31, Tesla is offering a referral incentive to help generate interest in the Model S electric car. The program offers a $1,000 bonus for new buyers who use a referral link offered by a current Model S owner. In turn, the referrer also gets a $1,000 credit toward maintenance or accessories.
According to the program webpage, Tesla is allowing current owners to refer multiple buyers, too. The limit has been set at 10, meaning current owners have the potential to earn up to $10,000 in credits. Shoppers will need to use the credits by December 31, 2016.
Read our buying analysis for the Tesla Model S>>
Unusual bonus offers
As an additional bonus, customers who make 5 referrals will be eligible to receive 2 tickets to the grand opening of the automaker's new Gigafactory in Nevada. Due to open in April 2016, the factory is intended to help drive down the cost of batteries, one of the most costly components in electric car production.
Things start to get interesting for those who make 10 referrals. Referrers will score a discount on the upcoming Model X crossover for a fully-loaded Founder Series model. Although pricing for the new vehicle hasn't been announced, Tesla is claiming the discount will be worth roughly $25,000.
In addition, the first Model S owners to refer 10 friends within each Tesla sales region will win a free Model X. These regions include North America, Europe, and the Asia-Pacific.
See all of this month's best green car deals>>
Our take
Tesla's referral offer appears to be the first of its kind for the Model S. However, the fact that it isn't available to everyone means prospective buyers may need to do some digging within their social networks. With the Model X likely to generate considerable interest later this year and the Model 3 still a long way from production, now seems like an excellent time to consider a Model S for those able to access the offer.
Learn more about the current Tesla Model S>>
Unless specified otherwise, incentives listed here are based on a resident in Southern California. Lease offers are based on top-tier credit and exclude tax, license, title, registration, document fees and insurance. State-level incentives can vary, so please check with your CarsDirect Trusted Dealer to confirm all available offers in your region.
Visit our CarsDirect Pricing Insider page for pricing and deal analyses on hundreds of models. Sign up for email alerts to have our analyses delivered straight to your inbox. Browse our Deals Articles for insider info on the latest new car incentives that can save you money.