In the biggest change we've seen to Jaguar & Land Rover incentives in about a year, dealers are now being allowed to mark up the brands' best rates. As a result, luxury car shoppers looking to buy this spring may have no idea that there may be significantly better deals than the ones being advertised on TV and online.
If you look at Jaguar's website, it says the 2021 F-TYPE is eligible for 0% APR for 36 months. But that's not exactly true. In fact, Jaguar Financial is continuing to offer 0% APR for 72 months as it has since virtually the start of the pandemic. The key difference is that dealers are being allowed to mark up the rate by up to 1%.
According to a letter sent to dealers, the change took effect April 1, eliminating a flat fee paid to dealers. The brand says the move "will provide more flexibility for Retailers when customers are financing." That said, we think this could create a great deal of confusion for customers trying to decide if it's a good time to buy.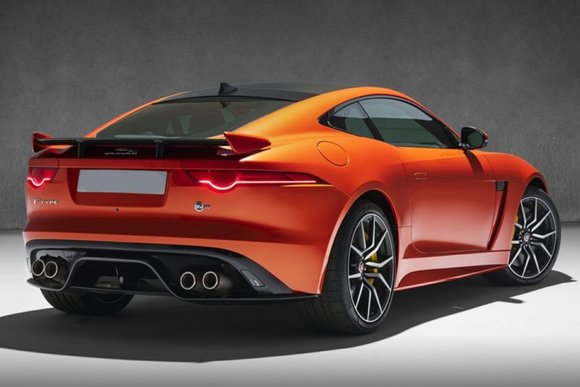 In the case of Land Rover, every 2021 vehicle in the brand's lineup apart from the Defender is being advertised with 0.9% financing for 36 months. However, buyers can actually score the same great rate for up to 60 months with a potential markup of up to 1% APR. Your mileage may vary depending on pricing in your area.
This could make estimating your costs a lot less straightforward. With 0.9% APR for 36 months, a $50k SUV would come out to $1,408/month before taxes & fees. With a 1% mark-up, a 60-month loan would translate to $874/month. That's quite a difference and lacks some of the transparency you may find from competitors.
To help put this into perspective, Infiniti is now offering 0% financing for 72 months across its 2021 lineup. Meanwhile, BMW is offering low-interest financing plus up to a $2,750 APR Credit on just about every vehicle. Even Porsche is getting in on the action with 2.49% APR for up to 72 months plus no payments for 90 days.
Oddly, Jaguar & Land Rover's latest moves share some similarities with Nissan this month. As we reported this week, the automaker is making it more profitable for dealers to book financing contracts. While these are certainly totally different brands, both appear to be setting things up to better favor dealers this spring.
If you're looking to buy a Jaguar or Land Rover, we recommend checking with your local dealer to find the best deals. For example, in what appears to be one of this month's biggest discounts from any major automaker, V8 versions of the F-TYPE are eligible for up to a $10,000 purchase incentive that isn't being advertised.