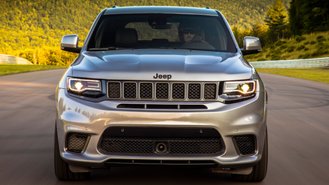 Many of Jeep's bestselling SUVs are considerably more affordable ahead of the 4th of July holiday. According to dealer incentive bulletins, the latest APR deals offer the chance to finance a slew of Jeeps for a lot less money compared to earlier this month. As a result, some may find Independence Day a very good time to buy.
A little over a week ago, Jeep introduced 0% APR for 72 months on 2020 Cherokees in most parts of the country. 2020 Renegades followed last Thursday with the exact same deal. On Friday, the brand's bestselling model — the 2020 Grand Cherokee — was added in certain areas like the Southwest, Midwest, and Southeast.
In the case of the Cherokee, the new rate can translate to big savings. Previously, the 72-month rate was 3.9% plus a $750 bonus. On a $30,000 vehicle, that meant $2,800 in interest at $456/month. With zero interest, the payment is now just $417/month. We consider this one of the best 4th of July deals on an SUV.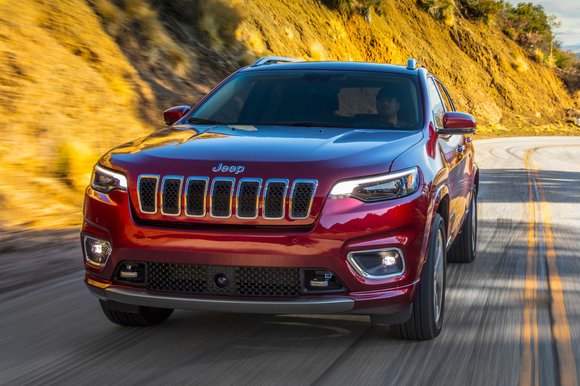 To put that in perspective, one could now buy an almost $33,000 SUV for roughly what a $30,000 vehicle cost earlier this month. While that's certainly good news, our records show that the brand has repeatedly changed offers over the past several months with some very drastic effects on the buying power of shoppers.
Back in March, Jeep debuted 0% APR for 84 months. On a $30,000 vehicle, that lowered the payment to just $357/month. When rates rose to 0.9% in May, the payment did as well to $369. As we mentioned previously, 3.9% APR brought the payment to $456. The latest offer sits at $417 for the exact same vehicle.
With a $60 shift in payment, some shoppers may be wondering whether or not a better deal may be around the corner. While no one can predict what will happen next month or even next week, we think it's worth noting that Jeep's current rates are still better than what some of its competitors are offering.
For example, the best 72-month rate on both the 2020 Toyota RAV4 and Honda CR-V is currently 2.9% APR here in Southern California. Although juicy 84-month deals have mostly gone away, there are some noteworthy alternatives if you're looking to lower your monthly payment and know where to look.
Based on our latest analysis, Jeep buyers can still find 7-year deals on the smaller 2020 Jeep Compass starting at 0.9% APR in places like the Northeast. While 84-month loans definitely aren't for everyone, they could be a way to lower your long-term costs if you plan on buying and keeping your vehicle.