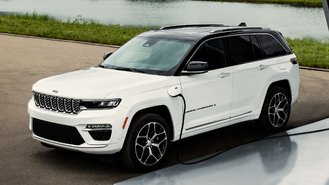 Jeep's newest plug-in hybrid won't qualify for every state rebate. Although the new Grand Cherokee 4xe is expected to be eligible for a federal EV tax credit, our analysis finds that it won't meet the requirements of California's Clean Vehicle Rebate. That could result in up to $3,500 in missed savings for potential buyers.
Earlier this year, the Clean Vehicle Rebate Project (CVRP) instituted a revised minimum range requirement of 30 miles. In the case of the Grand Cherokee PHEV, Jeep estimates a range of 25 miles. If accurate, that will disqualify the SUV from a $1,000 state rebate for most consumers, or $3,500 for low-income buyers.
Having said that, this isn't all that surprising. After all, the Jeep Wrangler Unlimited offers a 4xe plug-in variant that doesn't qualify for the CVRP either because it's rated at just 22 miles. Interestingly, the Wrangler PHEV can still manage to be a good deal when leased and has been cheaper to lease than the gas Wrangler.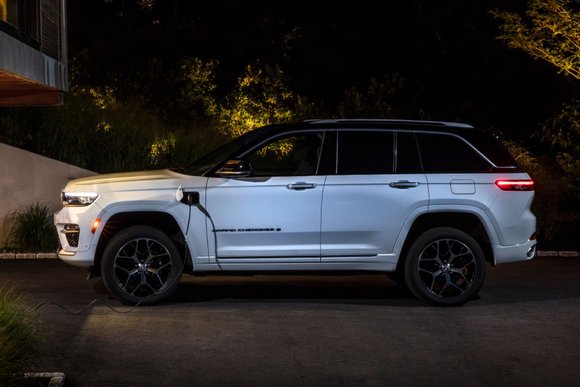 Fortunately, the Grand Cherokee 4xe is still expected to offer a range of incentives. Apart from the tax credit, we anticipate it'll qualify for plug-in rebates like the California Clean Fuel Reward. That's $1,500 in potential savings. Unlike the CVRP, the Clean Fuel Reward doesn't have a minimum range requirement.
The CVRP's requirements have evolved over time, excluding more and more shorter-range plug-ins. This year's change to 30 miles excluded half a dozen models, including the 25-mile Toyota Prius Prime. We believe changes in funding allocations, and the prioritization of lower-income buyers were the likely reasons.
With Grand Cherokee 4xe sales slated to begin early next year, buyers will be in for a bit of a wait. Although 4xe pricing hasn't been announced, shoppers may find the model to be a good deal if they're able to take advantage of every possible incentive. If that proves to be the case, the vehicle could be a compelling choice.