Jeep has abruptly canceled its best deals less than 2 weeks before Memorial Day. According to a bulletin sent to dealers today, the brand has scaled back 0% APR for 84 months to just 72, hurting consumers' buying power and effectively penalizing late-month shoppers waiting for the latest Memorial Day car sales to be announced.
If you bought a 2021 Jeep Cherokee yesterday, you could score an interest-free loan for up to 7 years based on a national financing incentive. Now that the deal is capped at 6 years, this has effectively increased the monthly payment on a $30,000 SUV by $60/month from one day to the next from $357/month to $417.
The news comes mere hours after we touted Jeep's ultra-low rates in our coverage of the increasing lack of 0% APR deals before the holiday. Other models affected by today's change include the 2021 Jeep Renegade and Compass. Like the Cherokee, each of these vehicles now features interest-free financing for 72 months.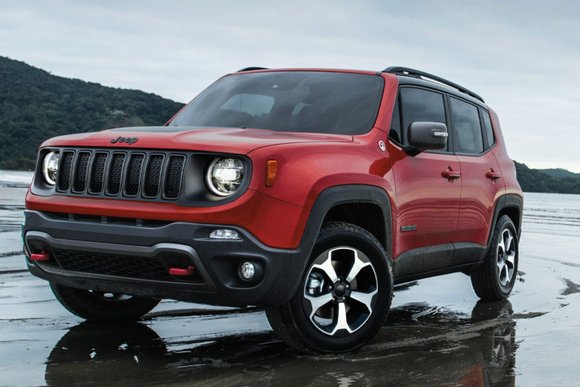 The most striking thing about today's development is the fact that deals have actually gotten worse. Typically, holidays can be a good time to buy thanks to holiday bonuses that can make vehicles cheaper to buy or lease. Now, late-month buyers may be resisting the urge to kick themselves for missing out on these killer deals.
Fortunately, there are some models that still offer 0% APR for 84 months. However, out of every major auto manufacturer, our latest analysis finds that the list of eligible models is now limited to just three vehicles, all from Stellantis (formerly FCA): the Chrysler 300 and any remaining Dodge Grand Caravans and Journeys.
With an increasing number of brands raising rates and the prospect of fewer deals ahead of Memorial Day, shoppers may find that the best time to buy is when they can find the car they want in stock. It's becoming increasingly clear that deals can and will disappear, even with a major car buying holiday just around the corner.
While there are still outstanding rebates as well as lease deals, things are clearly changing. Earlier this month, Chevy axed 0% APR on every model it sells. GM even resorted to taking away a Supplier Pricing incentive from educators, college grads, and members of the military in a move unlike any we've ever seen before.