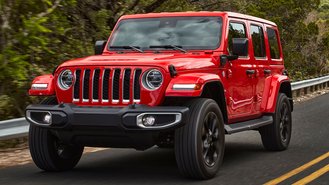 Leasing Jeep's first-ever Wrangler plug-in hybrid could be a lot more affordable than you think. Despite having a relatively high MSRP on paper, our analysis of the brand's latest lease deals finds that the Wrangler Unlimited 4xe can actually end up costing shoppers less money than the regular gas-guzzling SUV.
This month, the 2021 Jeep Wrangler Unlimited Sahara 4xe is listed at $249 for 36 months with $3,999 due at signing here in California. That's based on an MSRP of $52,230, 10,000 miles per year, and equates to an effective cost of $360/month before factoring in any applicable state and local plug-in rebates.
That's $58 cheaper than the price the brand is advertising on the 4-door Wrangler Sport S. It's listed at $309 with $3,925 at signing, or $418/month based on an MSRP of $41,330. As a result, shoppers may be in a unique position to spend less cash on a greener vehicle with an MSRP $10,900 more expensive.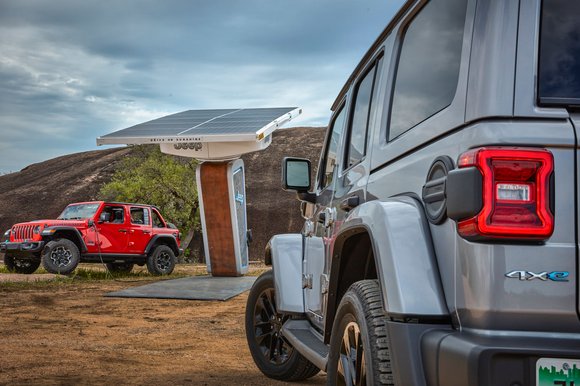 Since Jeep's advertised lease deals are relatively opaque, it's hard to say how the brand is managing to get to such a low price. However, we think it's likely that the brand is making full use of a $7,500 federal tax credit by passing it along as lease cash, something we don't always see from every maker of electrified vehicles.
Fortunately, the Wrangler 4xe manages to benefit from highly favorable residual values just like the gas model. According to a residual value guide from Chrysler Capital, the Sahara PHEV has a 36-month residual value of 65%. Looking more closely, that's actually slightly better than the 64% residual for the gas model.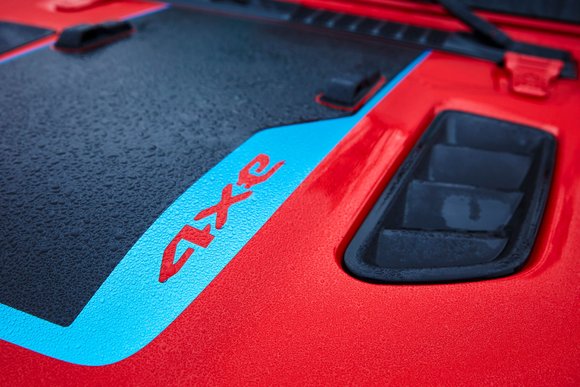 In a letter sent to dealers in the Southeast earlier this month, Stellantis says "electric model payments are over $100 less" than the gas model. Although we were unable to independently verify this claim, it does signal the possibility that shoppers outside California may be able to enjoy a similar advantage in price.
The Wrangler 4xe has a range of 22 miles on electric power with a fuel economy rating of 49 MPGe. While it isn't eligible for the California Clean Vehicle Rebate, it does qualify for a $1,500 Clean Fuel Reward plus the aforementioned $7,500 tax credit. These are all incentives that weren't previously available on any Jeep.
Current Jeep offers are set to end June 1.