Jeep is giving Wrangler buyers another reason to upgrade with Labor Day just around the corner. According to a bulletin sent to dealers, the automaker is offering an unadvertised dealer cash incentive worth up to $1,000 on JL Wranglers equipped with the optional 4-cylinder turbocharged engine with e-Torque.
Through September 3, dealers have the option of passing along the savings to anyone buying or leasing a 2019 Wrangler. However, since it's not a rebate, dealers can also decide to keep the incentive as additional profit. As a result, shoppers may find it particularly useful to compare prices from multiple dealers.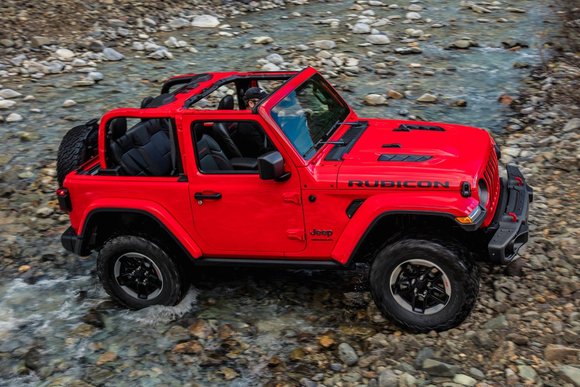 Although most Wranglers come standard with a 3.6-liter V6 rated at 285 hp and 260 lb-ft of torque, the turbo is available for an extra $1,000. It's rated at 270 hp with 295 lb-ft and has a 4 mpg advantage in fuel economy in the case of the Wrangler 2-Door with automatic (24 mpg vs. 20 mpg).
While it's certainly tempting to say that this month's incentive offsets the cost of the turbo, shoppers should keep in mind that the turbo requires the optional 8-speed automatic, which adds $2,000. Still, if you were going to choose the automatic anyway, now is probably a good time to buy.