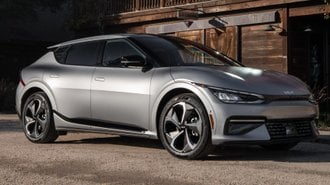 Kia's newest electric car could be a pretty good deal for buyers able to take advantage of every plug-in rebate. In fact, our analysis found that the Kia EV6 may be eligible for over $10,000 in potential savings in places like California. However, there are some unanswered questions that could make the EV6 a bad EV to lease.
With an MSRP of $42,115 including destination, the 2022 Kia EV6 is more expensive than the Hyundai IONIQ 5 ($40,945). We expect the EV6 to offer a $7,500 federal EV tax credit plus state plug-in rebates like the $2,000 California Clean Vehicle Rebate (CVRP) as well as the $750 California Clean Fuel Reward (CCFR).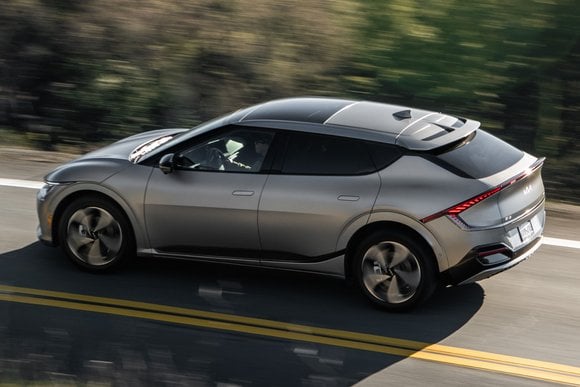 That's $10,250 in incentives, potentially lowering the cost to buy an EV6 to $31,865. Having said that, it's important to keep in mind that the tax credit isn't a rebate and not everyone may qualify for the full amount. For those wondering if the EV6 will be a good EV to lease, there may be a key detail worth knowing about.
When you lease through a captive lender, it's the leasing company that gets the tax credit. Oftentimes, this is passed along to consumers in the form of lease cash incentives which act like a rebate. However, as we recently found with Hyundai IONIQ 5 prices, the manufacturer has chosen to keep the tax credit for itself.
Sadly, EV6 financing and lease deals have not yet been announced. If Kia Motor Finance (KMF) chooses to keep the tax credit, the EV6 may have the same drawback as the IONIQ 5 when leased. As a result, the all-new Kia may end up being a better EV to buy rather than to lease for some early adopters.