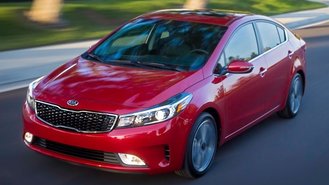 The Kia Forte ranks as one of the cheapest cars to lease based on our analysis of over 600 offers in October. Although there are many cars with payments of $199 or less, it's one of only two models with an effective cost under $200.
In contrast, the Chevy Cruze is an absolute ghoul if you're looking to lease. Both may be in a similar price class when it comes to MSRP, but leasing a Forte will save you up to $140/month compared to the Cruze.
Here's a look at why that's the case.
Sub-$200 Battle
The 2017 Kia Forte LX sedan is listed at $139 for 36 months with $1,999 due at signing. It comes with an allowance of 12,000 miles per year and has an MSRP of $18,495.
Effective Cost: $195/month
The 2017 Chevy Cruze LT sedan leases from $189 for 24 months with $3,499 at signing. It comes with 10,000 miles of driving per year and has a sticker price of $22,325.
Effective Cost: $335/month
That's a difference of $140 (per month!). So why the big gap in price?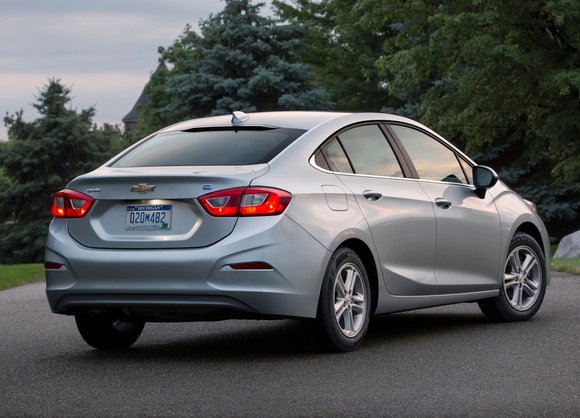 Bulletins show the Cruze includes $1,000 in factory lease cash, a particularly low amount for this class. The 24-month lease is unusual, but we suspect GM is only using it to benefit from the higher residual value of 61% (versus 53% with a 36-month lease) in conjunction with an APR rate of 1.25%.
The Forte, on the other hand, features a whopping $4,500 in lease cash, the most we've seen to date on this model. The big discount is helping offset a fairly lackluster 45% residual and money factor of 0.00107, which basically equates to an APR rate of 2.6%.
So why does the Cruze have such a terrible lease? We think the reason has to do with the fact that GM is focused on promotions for buying at the moment. Through October 31, there's a "20% Off MSRP" deal that the automaker says can equate to as much as $5,479 in savings.
If you'd prefer to lease, be sure to consider the Forte. Based on our monthly analysis, it was one of only 2 cars together with the Volkswagen Jetta to have an effective cost under $200. Now that the 2018 Forte is arriving, it's a perfect time to snag a 2017 model and get a great deal.