Kia is literally giving dealers an incentive to sell more Stingers. Through September 3, dealers are able to utilize $3,000 in savings beyond what you'll see advertised on TV and online. In some cases, we're seeing dealers offering as much as a $12,000 discount off MSRP. But there are some catches worth knowing about.
The latest offer is a dealer cash incentive as opposed to a traditional rebate. Like most offers of this type, dealers aren't obligated to pass along the money to consumers and can choose to keep it as profit. The offer is worth an extra $3,000 off the 2019 Stinger twin-turbocharged V6 and $2,000 off the 4-cylinder turbo.
As before, Kia is also offering a bonus for Kia owners and those coming from a competitive brand. Here, you can get an additional $2,000 off the V6 and $1,000 off the turbo. Altogether, that's $5,000 in potential savings for the 365 hp V6 and $3,000 in the case of the 255 hp 4-cylinder.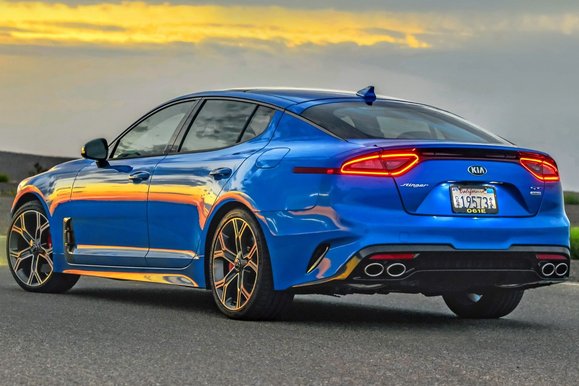 But that's not all. Well-qualified buyers may be eligible for 0% financing for 75 months. The catch is that the dealer cash can't be combined with special financing or lease rates. For a V6 Stinger, that means having to choose between $5,000 or 0% APR for 75 months plus up to $2,000 cash.
So which deal will save you more money?
On a $40,000 car, taking the financing would cost $38,000 at $507/month before taxes and fees. With the $5,000 and a loan at 6%, the car would cost $42,058 at $561/month. That's a $4,058 advantage in favor of 0% APR. Unfortunately, real-world prices may not be all that clear-cut.
In some cases, dealers may already be factoring-in the dealer cash and bonus in order to advertise the lowest possible price. For example, a dealer in Woodbridge, Virginia is advertising over $12,000 off MSRP, bringing the price of a Stinger GT down from $41,130 to just $28,994 (screenshot above).
Sadly, consumers may find little to no disclosures spelling out exactly what incentives are or are not being included. As a result, the actual price you pay could vary considerably dealer to dealer based on which offers you're eligible for. Be sure to ask ahead and shop around for the best results.
Follow our special Labor Day deal coverage for the latest info »