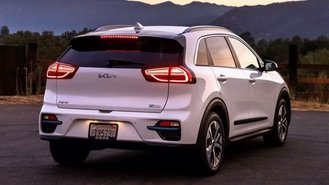 Kia's cheapest EV model is pretty awful to lease. The new entry-level Kia Niro S may have a lower MSRP, but dealer leasing bulletins reveal that it has the same cost to lease as the higher-priced EX model. If you're looking to get the best deal possible, this could make upgrading a no-brainer ahead of the Memorial Day holiday.
According to a bulletin sent to dealers, the 2022 Kia Niro EV S is listed at $299 for 36 months with $3,499 due at signing. That's based on an MSRP of $40,345 including destination with 10,000 miles per year of driving. This equates to an effective cost of $396 per month. That may be cheap, but it's not the best deal.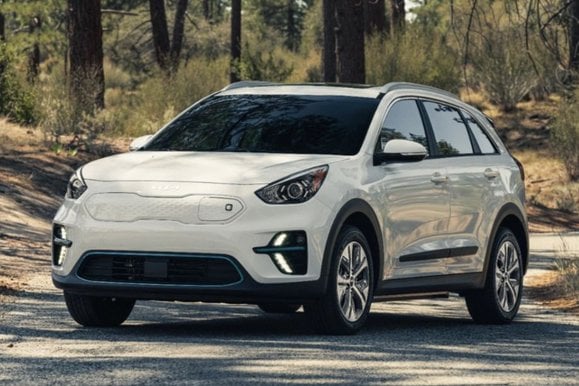 At the same time, the Kia Niro EX is listed at $299 with $3,499 at signing, the exact same price despite the fact that it has a higher MSRP of $41,245. A closer look finds that the EX has a larger discount with $8,650 in lease cash, compared to $8,500 for the Niro EV S. It also has a slightly higher residual value (55% vs. 54%).
As we reported recently, the 2022 Niro EV S is a perplexing choice, offering a $900 advantage in price but missing out on navigation, navigation-based cruise control, and Highway Driving Assist. What's more, the new base model is a late addition and became available shortly after the redesigned 2023 Kia Niro was revealed.
If you're looking to lease, the Niro EV S will undoubtedly seem like a lousy deal. After all, if you can get more features for the same amount of money, why wouldn't you? To put that into perspective, the EX ranks among the best leases on an electric car with one of the largest discounts on any vehicle when you opt to lease.