The window to buy a new Honda Fit is closing rapidly, with inventory nearly sold out at dealers across the country. Now that the model has been discontinued, the small car segment will soon lose what was once one of its top-rated vehicles.
Major new car listing sites show less than 400 Fits left in stock in the U.S. We expect that figure to dwindle quickly since Honda reported 1,717 sales of the car last month. The brand posted 28,414 sales of the Civic during the same period.
While it's not news that small cars have fallen out of favor, the Fit's demise makes the Civic the brand's cheapest car. A report suggests the upcoming 2022 Civic will get a price increase, potentially boosting its MSRP to nearly $23,000.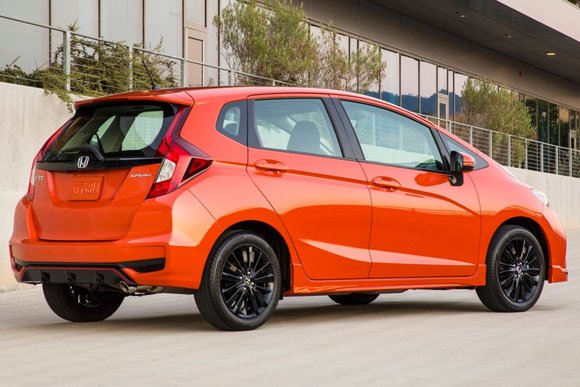 In contrast, 2020 Fit prices start at less than $18,000. The cheapest car in the U.S. remains the Chevy Spark with an MSRP of $14,595 with a manual transmission and $15,695 with a CVT. Meanwhile, the Nissan Versa starts at $15,930.
First introduced back in 2008, the subcompact hatchback became a favorite among value-conscious buyers thanks to a reputation for reliability and a remarkably versatile interior. Redesigns in 2009 and 2015 added additional refinement.
Sadly, Honda has already canceled just about every manufacturer incentive on the 2020 Fit. With that being said, dealers may have a rare chance to negotiate on price with this low-margin vehicle thanks to a final $750 dealer cash incentive.
For a good deal on a car under $20,000, consider a 2021 Kia Soul. Through July 6, the car features a $1,500 cash incentive. That's actually double the discount on the smaller Rio and a better deal than we ever saw on the Fit.