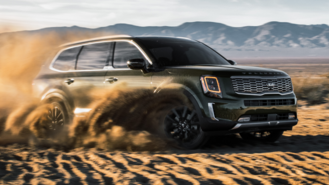 Choosing a newly-released car can often mean paying a steep premium for being among the first on your block to bring one home.
Although the best deals for buying & leasing usually focus on older models, we've uncovered promos that can save you money on the latest cars & trucks.
Here's what we found.
2020 Toyota Corolla
The Corolla has been completely redesigned, offering the most amount of safety features Toyota has ever made standard. This isn't like the duller Corollas of past years, and borrows heavily from the sporty Corolla Hatchback.
If You're Buying
In many parts of the country, Toyota is offering a $750 cash incentive. Unlike a traditional rebate, the catch is that you'll have to take out a loan through Toyota Financial Services in order to get the deal.
If You're Leasing
We aren't seeing any lease promos yet on the all-new Corolla.
Worth Knowing
Specials from Toyota end April 1 and can vary by region. So far, we're seeing this promo in Cincinnati, Gulf States, New York, Portland, Southern California and elsewhere. We may see more financing offers within the next month or two.
Also, note that Toyota also offers a hybrid variant called the Corolla Hybrid rated at up to 52 mpg (vs. 34 mpg in the standard version). However, the Hybrid isn't eligible for the same deals and we don't have any information yet as to rebates and leases.
Learn more about the all-new Corolla »
2020 Kia Telluride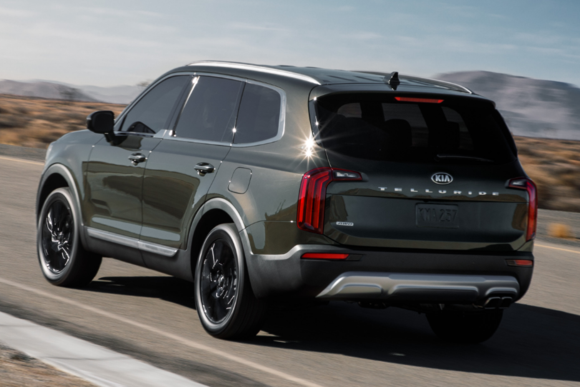 What's New
As Kia's biggest-ever SUV, the all-new Kia Telluride seats up to 8 and is built for comfort. It looks unlike any Kia you've seen before, and advanced safety features like auto emergency braking and adaptive cruise control make the vehicle an appealing new choice.
If You're Buying
There aren't any standard rebates, but Kia is offering a $1,000 bonus for customers coming from a competitor. If you're a current Kia owner or lessee, you can opt for a $1,000 loyalty discount instead.
Kia Motor Finance is also offering 0.9% APR for 48 months (or 1.9% for 60). Or, you can choose a 72-month option at 3.9%. All of these rates can be combined with the offers mentioned above and require above-average credit.
If You're Leasing
You can lease the Telluride LX from $299 for 36 months with $3,499 due at signing.
Based on our analysis, that makes it a fairly expensive lease with an effective cost of $396/month before taxes & fees. That puts it between the 2019 Honda Pilot LX ($382) and 2019 Toyota Highlander LE ($415).
Worth Knowing
If you're planning to lease, you may find the Telluride S to be a better value. It's just $20/month more to lease even though the vehicle itself is $2,300 more expensive.
Learn more about the Kia Telluride »
2019 Nissan LEAF Plus
The LEAF Plus is a newer version of the LEAF offering up to 226 miles of range (vs. 150 previously). Pricing starts at $37,445 before any incentives, which makes it over $6,500 more expensive than the standard LEAF.
If You're Buying
Dealer incentive bulletins indicate the LEAF Plus is eligible for the same discounts as the regular LEAF. That means 0.9% APR financing for up to 60 months plus a $1,000 bonus.
If You're Leasing
Nissan is offering $10,000 off the S, $8,600 off the SV, and $8,450 off the SL. Residual values and interest rates differ slightly, so be sure to check with your dealer for a lease quote.
Worth Knowing
Nissan promos vary by region and end April 1. Our examples are based in California. Unlike the Tesla Model 3, the LEAF is eligible for a full $7,500 federal tax credit. You may also be eligible for local incentives like California's $2,500 Clean Vehicle Rebate.