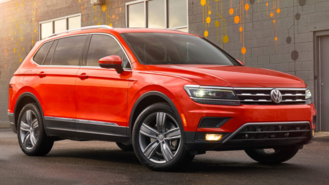 It's not every day that you can take home a more expensive vehicle for less money. However, our analysis of 320 of the latest offers finds shoppers can do precisely that ahead of this year's Memorial Day holiday with cheap leases and surprising deals. Here are some of the best examples we've uncovered so far.
Volkswagen is giving shoppers in western states like California, Arizona, and Nevada the opportunity to lease the 2019 VW Tiguan S for as little as $269/month with $0 down. That makes the popular SUV just $10/month more than a Jetta ($259) even though the MSRP of the Tiguan is over $4,800 more expensive.
Toyota is making it easier than ever to choose a plug-in hybrid here in Southern California. Thanks to a lower interest rate, the Prius Prime now has the exact same lease price as the regular Prius ($309 for 36 months with $1,999 at signing). Consumers eligible for the $1,500 Clean Vehicle Rebate may find the Prime to be cheaper overall.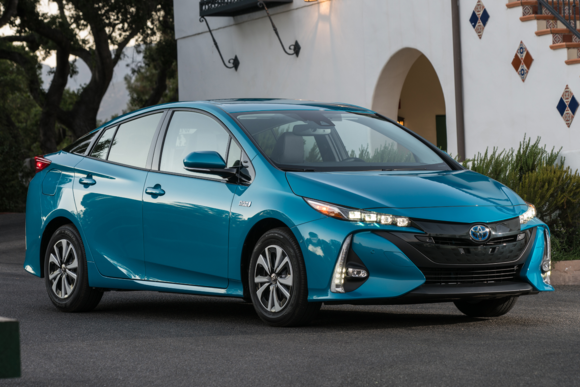 Think you'll save money just by choosing a car with a low MSRP? Think again. Despite having a sticker price just over $19,000, the Chevy Sonic LT is one of the worst cars you can lease right now. Chevy's advertised lease is $299 for 39 months with $3,069 at signing, an effective cost of $378/month.
Let's put that in perspective. That's more expensive than a $31,000 Acura ILX Premium with A-Spec Package ($375) and a nearly $28,000 Honda HR-V EX-L with All-Wheel-Drive ($368). Heck, you could even lease the over-$28,000 Subaru WRX ($364 with manual transmission).
Similarly, the Nissan Kicks may be one of the most affordable SUVs on paper, but it's terrible to lease. In California, Nissan is advertising the SV trim at $285 for 36 months with $1,999 at signing, an effective cost of $341. That's more than the almost-$28,000 Rogue S with All-Wheel-Drive ($306).
Stay tuned for our special Memorial Day deal coverage later this month.