While we're certainly seeing great Presidents' Day deals on a variety of models, the fact is that some models are better to lease than buy.
In some cases, our analysis finds that manufacturers are offering as much as triple the savings when you choose to lease rather than buy.
Here are 3 vehicles you should seriously consider leasing for Presidents' Day.
Jeep Wrangler Unlimited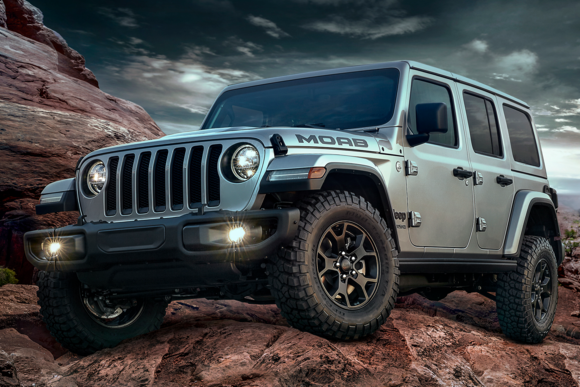 The 2020 Jeep Wrangler is generally a vehicle that's much better to lease than buy. Although there are zero rebates for buying, high residual values can make the 4-door Wrangler Unlimited an excellent SUV to lease. In fact, this month's offers make it one of the best SUVs you can lease.
For example, the entry-level Sport trim has an MSRP of $34,790 and can be leased from as little as $259 for 36 months with $3,970 due at signing. That equates to an effective cost of $369/month, a killer deal for a nearly $35,000 vehicle. That's $3 more than a 2020 Nissan Kicks.
The Kicks may have an MSRP of just over $22,000, but lousy incentives make it a terrible vehicle to lease. Here in California, the Kicks SV is listed at $315 for 36 months with $1,829 at signing, or $366/month — and that includes a $500 loyalty discount not everyone is eligible for.
Having said all that, shoppers should be aware that the 2020 Jeep Gladiator currently benefits from a $2,000 rebate and that dealers are offering discounts worth up to $9,000 in some parts of the country. If you're planning to buy, the Gladiator could end up being a smart upgrade.
Build & Price Your 2020 Wrangler Unlimited »
Kia Telluride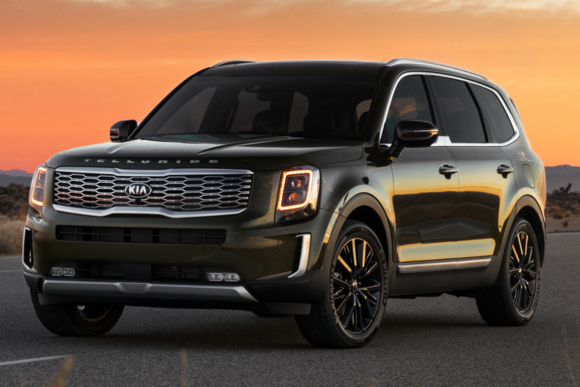 The 2020 Telluride has been a hot seller and has no rebates whatsoever when buying. However, manufacturer incentive bulletins show the model is eligible for over $4,000 in savings when leasing under some circumstances. The largest discount is worth $4,100 on the range-topping Telluride SX when choosing a 24-month lease.
Interestingly, the Telluride has nearly the same MSRP as the 2020 Hyundai Palisade but has a much cheaper lease. The Telluride LX is listed at $309 for 39 months with $3,499 at signing, an effective cost of $399/month. Meanwhile, the Palisade SE starts at $339 for 36 months with $3,499 due at signing, or $436/month.
That makes the Telluride $37 cheaper to lease, with a better mileage allowance to boot (12,000 miles per year vs. 10,000).
Build & Price Your 2020 Telluride »
Acura MDX
In most parts of the country, Acura is offering a dealer cash incentive worth $1,500 for those planning to buy a 2020 MDX. However, opting to lease can get you access to as much as a $7,200 discount on well-equipped styles. That's a 380% difference in savings simply for choosing to lease.
It's no wonder that the MDX currently ranks as one of the best luxury SUVs you can lease right now. Here in California, leases start at $409 for 36 months with $2,999 due at signing if you're eligible for a $1,000 conquest bonus for coming from a competing brand.