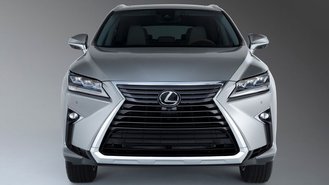 Those thinking of buying the new Lexus RXL are in a position to enjoy better discounts in the second half of April. That's because Lexus has cut lease prices and introduced a $1,500 bonus to entice shoppers to switch brands.
Interestingly, the 3-row RX now features better discounts than the 2-row version. However, our analysis reveals a number of "catches" worth being aware of before heading to your local dealer.
Here's what you need to know.
Lower-Priced Lease
Last Friday, manufacturer bulletins show Lexus lowered the money factor on the RX 350L to 0.00015, which translates to an APR of 0.36%. Before that, it was 0.00025 (0.6% APR).
That's considerably better than the 2-row RX, which comes in at 0.00050 (1.2% APR). The vehicles now have a $40 difference in monthly payment, as opposed to $70.
Here in California, the RX 350L is now listed at $469 for 36 months with $3,999 due at signing. That's a price cut of $30/month with a decrease of $300 at signing.
This equates to an effective cost of $580/month, a decent value given the vehicle's MSRP.
But that's not all.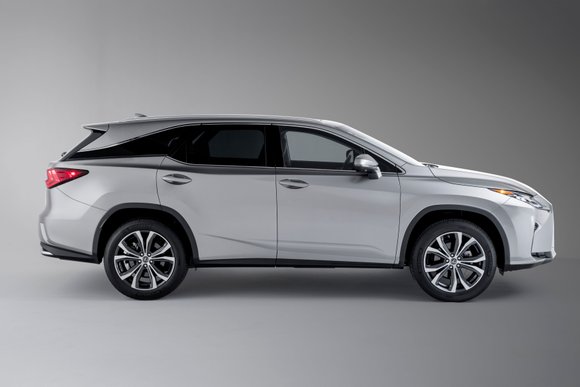 At the same time, all versions of the RXL are now eligible for a $1,500 loyalty or conquest bonus when financing or leasing through Lexus Financial Services. That's double the paltry $750 offered at the start of April. Interestingly, the 2-row is still only eligible for $750.
The loyalty bonus is for current customers with any model year Lexus. The conquest bonus is for anyone with any non-Lexus vehicle. There's no trade-in requirement, plus the discounts can be shared with members of the same household.
That all sounds great, but there are some catches worth being aware of.
So What's The Catch?
The biggest catch is that the cheaper lease on the RXL isn't for the same vehicle that was advertised earlier this month. It may not be obvious, but Lexus has quietly taken out $5,536 in options.
The cheaper $469/month lease that's available now is for an RX 350L with features like heated & ventilated seats and a hands-free tailgate, which carries an MSRP of $49,584.
Previously, the deal was for a loaded model with an MSRP of $55,120 and features like the Premium Package, 20-inch wheels, navigation, a blind spot monitor and more.
In addition, it's worth knowing that the RXL Hybrid, which went on sale several months after the gas version, isn't eligible for the same lease rates. Its money factor comes in at 0.00025, or 0.6% APR.