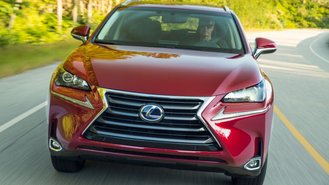 Lexus has abruptly cut rates today across its entire lineup to 0% APR for 60 months. This marks an unusually good APR deal typically reserved for the end of the year and can equate to substantial savings ahead of this year's Memorial Day holiday. We're also seeing the lowest rates on record for the brand's certified used vehicles.
According to a letter sent to dealers, the brand is now offering interest-free financing for 5 years on every single 2020 model, a cut in rate from the previous offer of 0.9%. On an $80,000 Lexus LS 500, our analysis finds that this seemingly small change can equate to an advantage of over $1,800 in estimated interest costs.
Interestingly, a closer look reveals that this is the exact same rate the brand is offering on its remaining 2019 vehicles. Rates for older model years are typically lower, but that's not the case here. As a result, luxury car & SUV buyers may find the latest Lexus models to offer the most value when opting to finance.
Compared to Memorial Day deals last year, shoppers in May will see a big difference in cost. For example, Lexus is currently offering 72-month rates as low as 0.9% in select regions. Last year, the best rate was 3.9%. On a $50,000 vehicle, that means the cost of a 6-year loan has improved by $66/month or nearly $4,800.
But that's not all.
Those looking to save money with a used car purchase will find unusually good rates on Lexus' certified preowned vehicles. In addition to offering interest-free financing on its new car lineup, used vehicles are eligible for 0% APR for 36 months. This is the lowest rate we have on record for the brand's certified vehicles.
Today's changes signal a more aggressive approach than its mainstream counterpart. Toyota cut rates in late April to 0% but only on 3 models: the 2020 Camry, RAV4, and Tacoma. If Toyota's approach was like a scalpel, Lexus' is like a sledgehammer. This can lead to major differences in cost for similarly-priced vehicles.
For example, at 0% APR, a $50,000 Lexus RX costs $50,000 at $833/month before taxes and fees. Meanwhile, the 2020 Toyota Highlander features no APR deals whatsoever apart from a non-promotional rate of 5.15%. On a $50,000 Highlander, that would result in $6,820 in interest with a payment of $947/month.
This isn't the first time that we've seen better rates from a luxury brand. Earlier this week, CarsDirect analyst Kelly Campbell noted BMW is offering lower rates than Honda. Last month, Infiniti began offering better deals than Nissan. We think quirks like these could come as pleasant surprises for buyers ahead of Memorial Day.
Offers end June 1.
Clarification: Lexus' 72-month rate is now 1.9% APR in most parts of the country. However, those in the Northeast benefit from an even lower rate of 0.9%. Based on our analysis, the 60-month rate of 0% is a national offer.