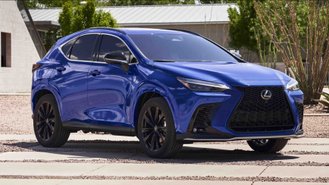 If you're looking for a luxury SUV, going with a hybrid model could get you a better deal when you shop a Lexus NX now through October 2. In a regional quirk, the 2024 Lexus NXH is now leasing for $20 less per month than its gas-only counterpart the Lexus NX on the East Coast.
The Lexus NX features a sporty design and unique interior which makes the upscale compact SUV fun and ready for the road, and opting for a hybrid version can help you make the most out of your range. The Lexus NX 350h gets 39 mpg thanks to its hybrid system, compared to just 25 mpg for the Lexus NX 350, which is the more powerful gas-only version.
Right now, leasing is a good way to get your hands on the latest Lexus hybrid, and the price is right, too. The Hybrid version makes a better value relative to its MSRP. In the eastern U.S., you can lease a Lexus NX 350h for just $519 a month for 36 months with $3,999 due at signing. This gives you an effective monthly cost of $630. This deal is a little pricey, but a good value for a Lexus with an MSRP of $46,580.
The equivalent gas model, the Lexus NX 350, is currently running $539 a month for 36 months with $3,999 due at signing, making the effective monthly cost $650. This is an expensive deal on a gas-only compact SUV whose MSRP is $45,840.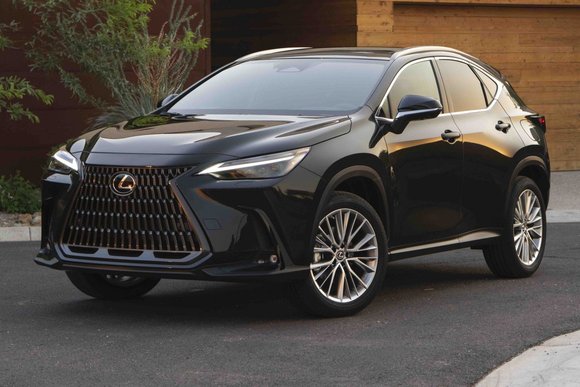 The reason the 350h is currently less expensive to lease is that it carries a residual value of 65% compared to 61% for the gas-only NX 350, meaning it is worth more upon its turn-in than the gas model.
This regional deal is for the East Coast, but on the West Coast, both the 2024 Lexus NX and NXh are more cost-effective to lease, with monthly payments starting as low as $419 and $499 respectively.
If you're looking to purchase your next Lexus NX, neither the gas-only nor the hybrid version makes a reliably good deal right now, as there are no special advertised APRs. You can purchase one for the standard rate of 7.29% for up to 60 months, or 8.07% for up to 72 months.
Deals mentioned above are subject to location, model, and trim selected. Be sure to check your local Lexus dealer to see what offers you qualify for.
Pictured: 2024 Lexus NX