The 2022 Lexus RX is leasing for as little as $10 more a month than the outgoing 2021 NX model. Based on the company's latest leasing bulletin, this may present luxury SUV buyers this fall with an unusual lease deal given that the RX is a larger and significantly more expensive vehicle.
We feel we've been seeing an unusual amount of rare deals as we swing into the 2022 model year. The outgoing NX is getting a major refresh for 2022, so the latest version hasn't arrived just yet. However, the lease price on the 2021 model is higher than we expected for its MSRP of $40,120.
The 2022 RX starts at $47,310, which makes its $499 monthly lease price surprisingly just higher than that of the NX which is leasing for $489 a month. Both deals require $3,999 at signing and are based on 36-month leases available in western states with 10,000 miles per year.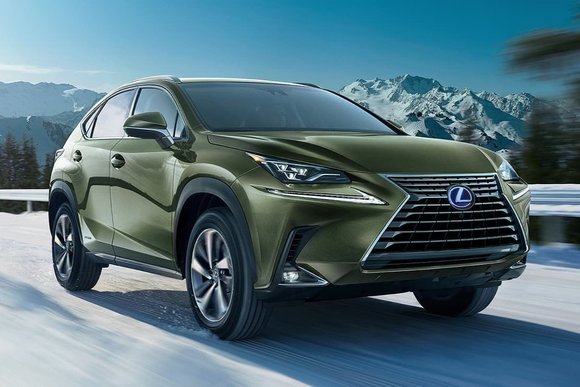 With effective monthly costs of $610 and $600 respectively, both of these represent pretty poor deals but sit comfortably in the middle of the Lexus lineup. If you're looking for the luxury of a Lexus, but not the price, the 2021 Lexus UX 200 is still available, and is leasing for just $349 a month.
Both the 2021 NX 300 and the 2022 RX are eligible for lease cash through Lexus Financial; the NX comes with $1,250 built-in while the RX 350 only has $1,000. On the surface, the NX may seem like the better deal, but current pricing shows you can upgrade to the RX without feeling the pinch. The culprits for the seemingly expensive deal on the NX are a residual value of just 53% compared to 59% on the RX, and a lease rate equivalent to 5.6% APR.
Keep in mind that dealers are able to set their own selling prices based on availability. If you're looking to get in on a good deal for a Lexus lease, it may be the time to jump now before the current models are gone. Lexus is having more inventory shortages than other automakers, so you may have to hunt for your deal.
Explore Lexus Lease Deals & Incentives
Pictured: 2022 Lexus RX (Top), 2021 Lexus NX (Middle)