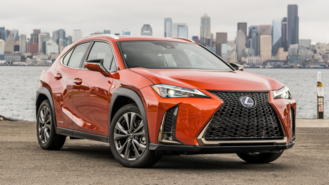 The UX may be Lexus' most affordable luxury SUV on paper, but it isn't the least expensive when you lease. Believe it or not, a difference in underlying incentives can actually make it up to $60/month more expensive than the pricier NX. Here's a look at why that's the case.
The 2019 UX 200 is listed at $349 for 36 months with $3,999 due at signing, an effective cost of $460/month. That's based on an MSRP of $33,303 and includes an allowance of 10,000 miles per year.
At the same time, the 2019 NX 300 is advertised at $319 for 36 months with $3,999 due at signing, which comes out to an effective cost of $430/month. The mileage allowance is identical, and the offer is based on an MSRP of $37,650.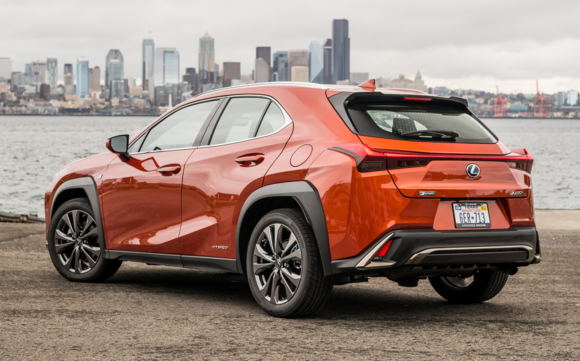 At $460/month, that means the UX is $30/month more expensive to lease than the NX ($430). And that's despite the fact that the NX is $4,347 more expensive on paper. The figures above are for Western States, but we're seeing bigger price differences in other parts of the country.
For example, advertised offers in Chicago start at $399 for the UX and $339 for the NX. Both for 36 months, both with $3,999 due at signing. That's a $60/month difference in effective lease costs ($510 vs. $450). So why is there such a big difference in price with these models?
Here's what we found after digging-into regional offers here in California.
Incentive bulletins from Lexus show the UX is eligible for $1,750 in factory lease cash and a money factor of 0.00190 (approx. 4.6% APR). The NX features a similar lease cash amount of $1,500 but a much better interest rate of 0.00060 (1.4%). The base NX also has about a 1% advantage in listed residual value (53% vs. 52%).
Here, we think luxury buyers looking to get more for their money may end up happier with the NX. The UX does offer some noteworthy strengths like ease of driving in urban environments and better fuel economy (33 mpg vs. 25 mpg) and the same impressive set of advanced safety features, so consider your needs carefully.
Current offers end February 4.