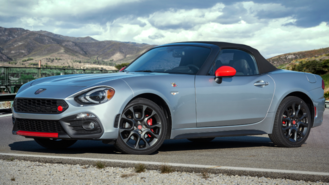 As we reported recently, manual transmission cars are suddenly becoming a lot more expensive. However, FIAT has just created an opportunity for purists to get a much better deal on the 124 Spider with extra savings you can only get if you plan to row your own gears.
Yesterday, the brand introduced a $1,500 bonus on manual transmission configurations of the Classica, Lusso and Abarth trims. The discount is good for both buying & leasing, and offers a substantial advantage over the model's other relatively weak incentives.
If you can manage to still find a 2018 left in stock, you can now save up to $2,750 when including a $1,250 rebate. Choosing a 2019 model will result in a combined savings of $1,750 after tallying a somewhat meager $250 customer cash rebate.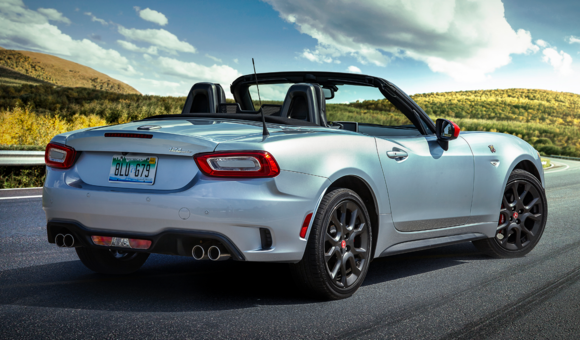 We rarely see manual transmission cars get special incentives like this. Shoppers considering a Mazda Miata should be aware the two cars shape the same architecture, but that the Miata doesn't feature any special incentives at the moment.
If you're planning to finance, the 2019 Spider is probably going to be the best deal with 0.9% APR for 48 months plus the $1,500 bonus on manuals. In contrast, the best deal on the 2019 Miata is 2.9% APR for 72 months, with no cashback.
Shoppers planning to lease should expect high prices on both cars. Mazda isn't even advertising a lease on the Miata anymore, and the 2019 Spider Classica manual is listed at $351 for 42 months with $3,849 due at signing here in California. That comes out to an effective cost of $443/month.
Based on our analysis of over 300 leases, you could spend less money to lease a 2019 Subaru BRZ Premium (automatic, $415), a 2019 Kia Stinger 2.0T (automatic, $422) or even a Genesis G70 2.0T (automatic, $434 when coming from a competitor).