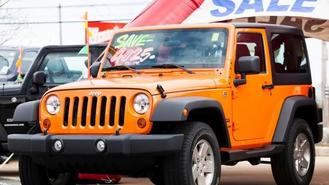 When you're shopping for a car, you'll see advertised discounts that come from two sources: manufacturers and dealers. It's important to understand what they are and how they differ.
Manufacturer Incentives
Automakers reduce the cost of buying a car in a variety of ways:
Because the manufacturer covers the cost of rebates and financing offers, they have no negative impact on a dealer's bottom line. It's important to leave rebates out of your negotiations -- they're added incentives that don't cost the dealer a cent.
Important note: If a dealer's advertisement includes manufacturer rebates "up to" a certain value, be aware that it may combine multiple rebates -- for instance, a conquest rebate and a military rebate -- to which you may not actually be entitled.
Dealer Discounts
Dealers often promote a specific vehicle on their lot with a deeply discounted price. These can be identified by language like "only one at this price" and a stock number like "D45060." Manufacturers don't subsidize these discounts -- dealers shoulder any lost profit -- and this means advertised prices are typically non-negotiable.
A dealer doesn't necessarily lose money on its loss leaders, though. There's another type of manufacturer incentive you'll never hear about. It's called "dealer cash" and it's like a rebate for the dealership. A sales manager may dip into dealer cash to close a deal with a tough negotiator, but she's under no obligation to pass any of it on to customers, or to reveal its existence.
Dealer discounts will vary from dealership to dealership, but you can always visit CarsDirect Deals to see all manufacturer rebates and incentives in your area.