In what would traditionally be a period in which Mazda buyers would find the best deals, an inventory shortage has compelled the automaker to eliminate a number of important discounts. According to the latest dealer incentive bulletins, the brand has canceled or scaled back fall car rebates and raised lease prices as well.
Last month, Mazda offered buyers up to $500 in cash on the Mazda3 Hatchback in some parts of the country plus a $750 loyalty discount for current customers. Now, the same car offers no rebate and a smaller $500 loyalty bonus. That's a drop from $1,250 in savings to just $500, a 60% change month-over-month.
Mazda's lease deals are also quite different because the brand is now largely advertising leases on well-equipped styles. In Baltimore, its CX-5 lease is listed at $329 for 36 months with $2,999 at signing because it's for the Touring trim with all-wheel-drive. The effective cost of this incentive comes out to $412/month.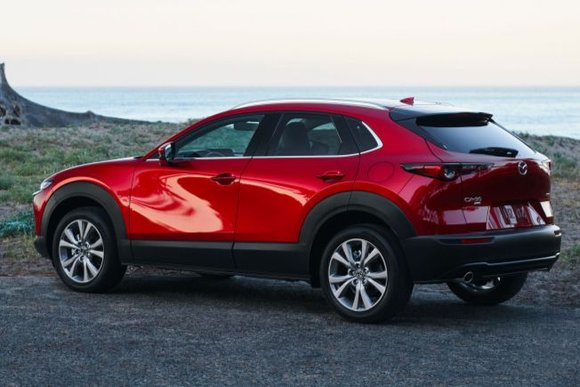 That's $93/month more expensive than Hyundai's 2022 Santa Fe SE lease ($319), which is for a much larger vehicle and one of the cheapest SUVs you can lease. If you're focused on price, Mazda's change in tactics could make it harder to compare its lease prices versus competitors in order to get the best deal possible.
The smaller loyalty discount could disappoint current owners. CarsDirect Automotive Editor Meghan Carbary says "The latest Mazda loyalty discount has dropped to $500 – nearly 34% lower than the $750 that was available to current Mazda owners just last month. Even this small drop is part of a trend of diminished discounts that we're seeing across the industry."
Some of Mazda's deals may not be as good as they appear. For example, while the company is continuing to offer 0% APR financing across much of its lineup, the deal is actually limited to a term of just 36 months. Based on our analysis, this appears to be masking the fact that the company's 60-month interest rate is now 2.9%, with a 72-month option at 4.29%.
Current offers end on November 1st.