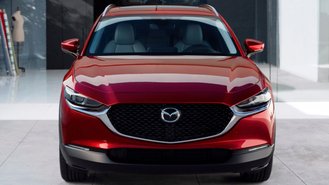 The Mazda CX-30 is starting to hit dealer lots, promising a "just right" blend of utility and sportiness between the CX-3 and CX-5. However, prospective buyers may find the larger CX-5 to be a much better deal in December, particularly when it comes to leasing. Here's why.
In base form, the 2020 CX-30 is listed at $205 for 36 months with $2,999 due at signing here in Los Angeles. That includes an allowance of 12,000 miles per year and equates to an effective cost of $288/month. At that price, we consider the CX-30 a mediocre value.
Believe it or not, that's just $8 less than the larger CX-5. Mazda's advertised lease on the 2019 CX-5 Sport is $199 for 36 months with $3,499 at signing. That comes out to an effective cost of $296/month, a compelling year-end offer based on our analysis.
So why is it possible to upgrade to a vehicle that's $2,500 more expensive for roughly the cost of a couple of lattes?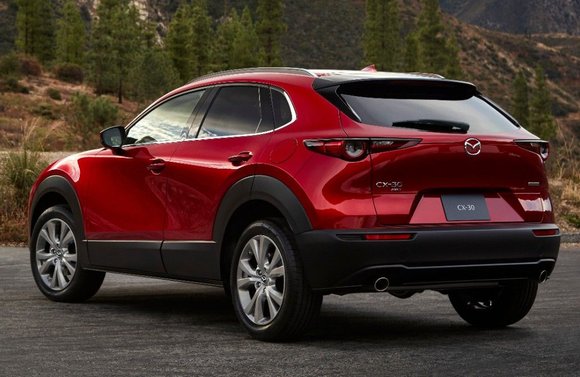 First, the CX-30 is still relatively new with just a $360 discount for leasing. Meanwhile, the deal on the CX-5 is for a 2019 model with $1,580 in savings plus an interest rate equivalent to 0% APR. Determined to take home a CX-30? You may want to buy rather than lease.
Interestingly, Mazda is already offering 1.9% financing for 60 months plus No Payments For 90 Days as part of its holiday sale. The only cash incentive is a $750 loyalty discount. On a $24,000 SUV, a loan at 1.9% would cost $25,177. To put that in perspective, a loan at 5% would cost $27,175.
Looking to lease a bigger SUV on the cheap? The 2019 Volkswagen Tiguan is listed at $279 for 39 months with $0 at signing, making it one of the cheapest leases on an SUV. Even the Hyundai Santa Fe has an effective cost of just $283, making it one of the best leases on an SUV despite a nearly $27,000 MSRP.
Learn More About The 2020 Mazda CX-30 »
Pictured: CX-30 (above), CX-5 (below)