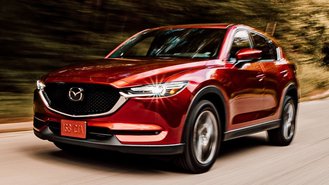 When Mazda brought the CX-5 Diesel to U.S. shores last year, some consumers may have balked at its price tag of over $42,000. Combined with disappointing fuel economy, the model has arguably been a tough sell. Now, it seems dealers are attempting to address this with a proven tactic: massive discounts.
For example, a dealer in Dublin, California is offering $10,000 off both of the two CX-5 Signature Diesels it has in stock. As a result, the vehicle's $42,045 price falls to just $32,045. Interestingly, that's over $5,000 less than what the same dealer is asking for a comparable 2019 CX-5 Signature with all-wheel-drive.
Nationwide, we're seeing a number of instances in which dealers are offering between $9,000 and $10,000 off in a broad range of places like Maryland, Texas, Virginia, and Wisconsin. Curiously, Mazda's official website shows zero rebates on the diesel. So how are dealers advertising $10,000 off?
According to a national dealer incentive bulletin, the main reason appears to involve incentives that aren't being advertised.
To be more precise, dealers are being given up to $5,000 to help lower prices on diesel CX-5s. How dealers are able to offer an additional $5,000 remains unclear. Mazda normally prohibits dealers from advertising below invoice price. The diesel's invoice is approximately $40,446 before regional advertising fees.
To put that in perspective, regional offers for the gas-powered 2019 CX-5 are worth just $1,500 here in Los Angeles but appear to be as high as $2,000 in places like Dallas, Texas. As a result, shoppers who've held off buying a diesel due to high pricing may find themselves in an excellent position to score a killer deal.
Unfortunately, Mazda hasn't exactly been forthcoming about the diesel's future. Although the 2020 CX-5 went on sale back in November, the company hasn't announced when the diesel will start arriving at dealers. A spokesperson did not respond to a request for comment as to what to expect.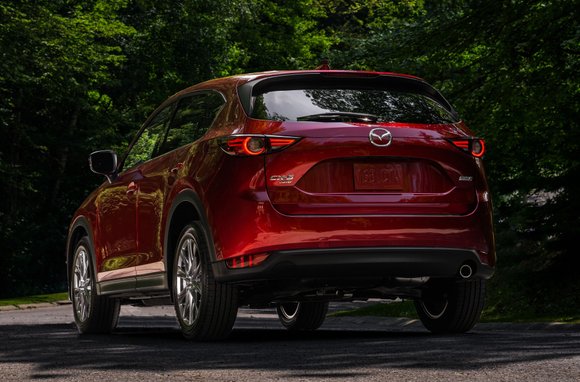 At the moment, the vehicle essentially has zero direct competitors. Although early order guides showed that diesel versions of the Chevrolet Equinox and GMC Terrain would continue for 2020, a GM spokesperson later confirmed that a decision was subsequently made to cancel both due to low demand.
Now, some may be wondering whether or not a diesel CX-5 is even necessary. For example, competitors like the Honda CR-V will soon offer a hybrid with as much as a 50% gain in city fuel economy over the gas model, while the 2021 Toyota RAV4 Prime promises 302 hp via a plug-in hybrid powertrain.
Editor's Note: After this article was published, a Mazda spokesperson responded by stating "we don't have information to share on a 2020 CX-5 Skyactiv-D." As it stands, it remains unclear whether the brand is simply planning a delayed release or is cutting the diesel altogether.