Mazda shoppers may find Labor Day to be a particularly good time to buy a 2019 Mazda3. In a bulletin sent today to dealers nationwide, the brand says it's now offering $1,500 in dealer cash to help lower prices. However, unlike traditional offers, dealers have complete discretion on whether or not to pass it along.
Referred to by Mazda as Dealer Engagement Cash, the savings can be applied to all versions of the sedan and hatchback. Given that the car doesn't appear to feature any real rebates, this creates an opportunity for buyers. However, there are some catches worth knowing about before the offer ends September 3.
Like most forms of dealer cash, the offer can't be combined with promotional rates for financing or leasing. Prior to today, the featured deal in most parts of the country was 0.9% APR for 60 months. Interestingly, our analysis finds that taking the financing may save you more money if you qualify.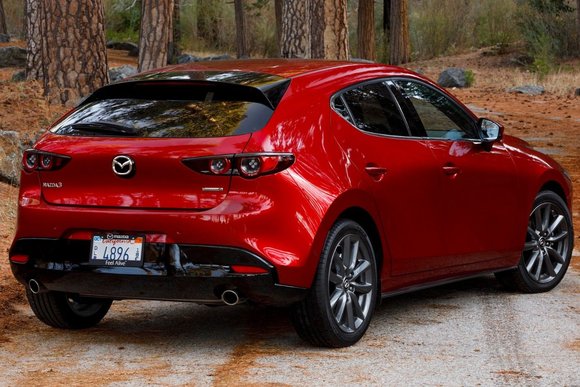 On a $24,000 car, taking the APR deal would cost $24,553 and result in a payment of $409/month before taxes & fees. With a $1,500 discount and loan at 6%, the same car would cost $26,099 at $434/month. That's a difference of $1,546 over the course of 5 years.
Unfortunately, this presents some potential challenges for shoppers. If a dealer chooses to pass along the full amount to advertise a lower price, you may be in for a surprise once you find out that you aren't eligible for the low APR.
That said, your dealer may have relationships with banks that enable them to offer competitive rates. Odds are they won't be as low as 0.9%, but taking this route could skew the numbers above in a way that works for your budget.
As before, Mazda is offering some bonuses worth knowing about.
In addition to a $750 loyalty discount, current Mazda3 owners may be eligible for an extra $750 "Upgrade Reward." These are both stackable with dealer cash, which means those eligible for every offer may be able to save as much as $3,000 or take $1,500 plus low-interest financing.