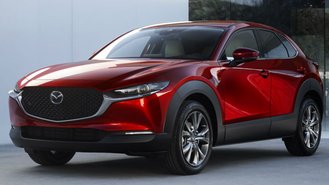 Mazda is now offering interest-free financing across its entire lineup, according to a bulletin sent today to dealers. Every new Mazda now features the same 0% APR deal for up to 63 months on models like the versatile CX-5 crossover, the sporty MX-5 Miata, and even the all-new CX-30 compact SUV. Here's what that means.
Most Mazdas were already eligible for 0.9% APR, which makes this an improvement of just under a full percentage point. On a $30,000 vehicle, this effectively translates to a combined savings of $691 with a $12 cut in monthly car payment. The national incentive starts today and is set to run through April 30.
Like most financing specials, the deal can't be combined with cash incentives. However, our analysis finds that Mazda's rebates offer a disappointing alternative. As a result, we think most new vehicle shoppers will likely find the lower rate to be a superior value compared to current cashback incentives.
Here's why.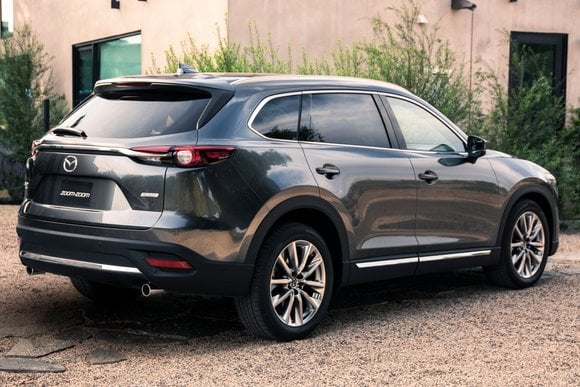 Here in Southern California, the 2020 Mazda CX-9 offers a choice between a $500 rebate and 0% APR for 60 months. On a $35,000 vehicle, taking the rebate would cost $39,064 at $651/month based on a 5-year loan at 5%. With 0% APR, the same vehicle would cost $35,000 at $583/month before taxes & fees.
That's a difference of over $4,000. Current Mazda owners should be aware that the automaker recently doubled its loyalty discount to $1,500 in an effort to help keep customers from changing brands. At the moment, this is one of the most generous loyalty incentives from any mainstream brand.
Having said all that, those looking for a longer-term loan may be disappointed. Mazda's best rate is currently 1.9% APR for 72 months on all models. That falls well short of brands like Detroit's Big Three, which are currently all offering 0% APR financing for 84 months in some form or another.
Interestingly, Mazda's latest offer is more aggressive than competitors like Toyota, which has refused to cut rates. Unlike Ford, which offers interest-free financing for 84 months, it's also worth noting that Mazda isn't limiting buyers to last year's vehicles that have largely sold out at this point.
Mazda's latest move comes in addition to an offer to defer your first month's payment for 90 days, as well as a recently-announced discount for healthcare workers and an offer to provide free oil changes. For more insights, see our ongoing coverage of offers & assistance related to COVID-19.