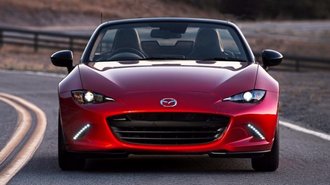 With the Los Angeles Auto Show set to open to the public tomorrow, Mazda is preparing for extra foot traffic at dealers with a special discount. Interestingly, you don't even need to attend the event to get the discount.
Based on our analysis, shoppers in Socal will now be able to save up to $3,500 off the sporty Mazda6 or as much as $1,500 off certain versions of the Miata. So how does the offer work exactly? And what are some of the best deals available right now?
Here's what you need to know.
Offer Details
Until December 10, Mazda is offering a $500 LA Auto Show Bonus on new vehicles. To get the discount, simply buy your vehicle from a Socal dealer. You can combine the bonus with just about any other purchase or lease offer, with one minor exception.
The offer can't be combined with the automaker's $250 Black Friday Bonus. That shouldn't be a big deal for most shoppers, however, since the promo ends today and was only on three models: the Mazda3, Mazda6 and CX-9. In contrast, the auto show deal is available on all models.
That actually makes it a great time to buy hot sellers like the Miata RF which normally get no standard discounts. Mazda owners & lessees can also get a $500 loyalty discount by showing proof of registration under their name or anyone residing in the same household.
Here are some examples of deals you can get at the moment. Please note that November offers are actually set to expire today, but will most likely be renewed or improve. Updated promotions will be announced tomorrow, December 1.
Mazda6
The 2017 Mazda6 currently features $3,000 in discounts when factoring a $2,500 rebate with a $500 regional bonus. With the auto show offer, you can now save up to $3,500 in addition to dealer discounts.
With the loyalty bonus, you can increase this to a whopping $4,000. Leases start at just $199/month. Just be aware that the recently introduced 2017.5 Mazda6 is eligible for much less savings, at least right now.
CX-5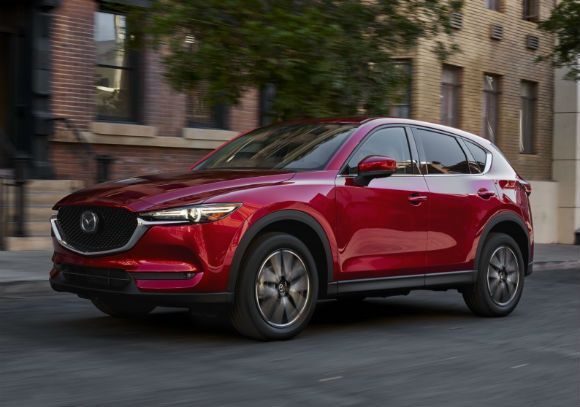 Deals on the 2017 CX-5 heavily favor leasing in Southern California. There's currently $1,950 in available lease cash, yet $0 if you're looking to buy. The only other notable offer is 0% financing for 60 months.
You can lease a CX-5 Sport from just $199 for 33 months with $1,999 due at signing, an outstanding value given the vehicle's nearly $25,000 MSRP. You can now get an extra $500 off because of the auto show.
MX-5 Miata
Promos on the 2017 MX-5 Miata currently favor the softtop version with a $1,000 rebate that you can't get on the newer RF model.
With the auto show bonus, the softtop now features $1,500 in savings, or $2,000 with the loyalty discount.
The RF has no rebates but does get 1.9% APR for 60 months. With the auto show bonus and loyalty discount, there's now $1,000 in potential savings.