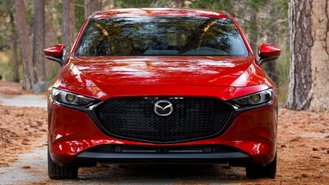 Update: Mazda has introduced a payment deferral option for those in the states listed below. The incentive began February 24 and involves a 90-day deferred payment offer on both new and factory-certified used cars.
Mazda has introduced a special discount today to help those in Texas and surrounding states replace a vehicle due to damage from the severe winter storm affecting the lives of millions of Americans in the month of February 2021.
According to a letter sent to Mazda dealers, residents of Texas, Oklahoma, Louisiana, and Arkansas may be eligible for $750 in Disaster Relief Assistance. The incentive is available on all models whether you're planning to buy or lease.
To get the discount, you'll need to provide a copy of a valid insurance claim showing damage occurring between February 13-19. The incentive can be combined with rebates and low APR offers, as well as Mazda's $750 loyalty discount.
While there are still many without power and facing a critical lack of access to food and clean water, the incentive could be a welcome bit of help when the time comes to replace a damaged car or SUV anytime before the offer ends on April 1.
In Houston, Mazda's leases start at $183/month for the 2021 Mazda3 with $2,499 at signing. That said, with an effective cost of $252/month, the CX-30 can be a solid alternative for an extra $20. It's listed at $189 with $2,999 at signing or $272.
We think other automotive brands are bound to introduce similar incentives as well. Disaster relief due to wildfires, hurricanes, and other natural disasters isn't a new concept and could make the process of replacing a car a little easier in the days and weeks ahead.
Other Mazda offers are set to end March 1 and can vary by region.