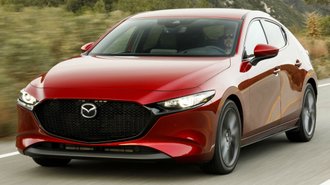 If you find Mazda's best deals appealing, there may be a hidden quirk worth knowing about. Based on dealer incentive bulletins, we've uncovered an easy way for buyers to enjoy zero percent financing and lower their monthly payments for no added cost through an unbelievably simple tactic. Here's how.
Since the start of the pandemic, Mazda has been offering 0% APR for 60 months plus deferred payments for 90 days. Here in Southern California, the 2020 Mazda3 even offers a $500 bonus for financing and ranks among the best 0% APR deals on a car. However, a closer look reveals an unusual little quirk.
According to the fine print, 0% APR is actually available on loans of up to 63 months. As a result, you can potentially lower your monthly payment for no additional cost. In the case of a $25,000 Mazda3, that small detail can translate to an advantage of $19/month ($389 vs. 408) before factoring taxes & fees.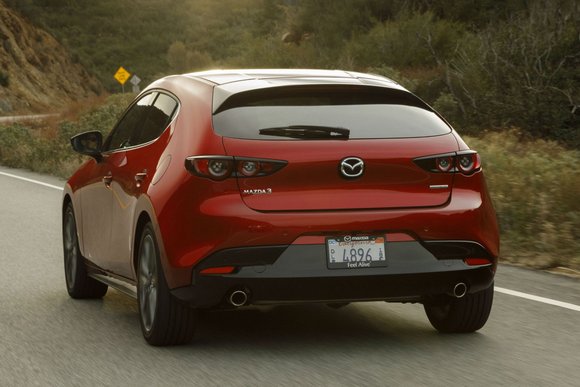 Longer loans typically involve higher rates. However, that's not the case here. On a $40,000 SUV, opting for a 63-month loan over one for 60 months offers a $32 advantage. Curiously, a closer look finds that none of Mazda's other loans have this quirk: a 48-month deal at 0% is only available for up to 48 months.
As a result, a 63-month loan appears to be the "sweet spot" for getting interest-free financing. Mazda's website doesn't explain all of that. Nevertheless, spokesperson Drew Cary confirmed for us today that the option does exist and offers a way to spread your payments out over 3 additional months.
If your priority is to find a car with the lowest monthly payment, this could make a $25,000 Mazda cheaper to buy than a $25,000 Toyota. When you consider the fact that very few automakers are offering the flexibility of a payment deferral when buying, choosing 0% APR on a Mazda could be a smart move.
Offers end November 2.