MINI isn't letting dealers advertise some of its cheapest leases, based on a bulletin sent to its dealers. It may be hard to believe, but the brand's rules prohibit dealers from promoting lease deals on models like the ultra-affordable MINI Oxford Edition as well as what may be one of the cheapest EVs you can buy right now.
The quirk in question comes as a result of MAAP, or Minimum Allowable Advertised Price. According to MINI, "lease payments are not approved for advertising or external promotion," adding that deals on its Oxford Edition lineup and plug-ins remain available to customers "in-store only." That could be a big deal for buyers.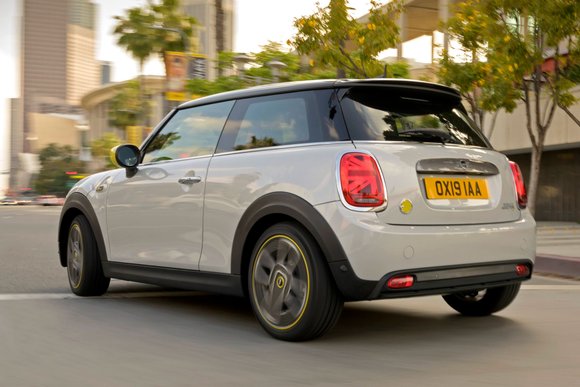 For example, the MINI Hardtop 2-door Oxford Edition starts at just $20,350 with destination, making it an extremely affordable car. Although it wasn't initially eligible for leasing, it is now. Unfortunately, the average consumer wouldn't know that unless they contacted a dealer directly because it can't be advertised.
Similarly, the MINI SE Electric wasn't eligible for leases but is now. Here, too, dealers are prohibited from advertising lease prices. That could be disappointing considering the roughly $30,000 hatchback ranks among the cheapest EVs you can buy. With a federal tax credit, the 110-mile car can cost less than $23,000.
We looked at MINI's website and found no mention of lease deals on either of these vehicles. As a result, those looking for the best deals may have no choice but to contact their local dealer. While there is certainly no shortage of EV deals, MINI shoppers may need to do a little legwork to get the best price possible.