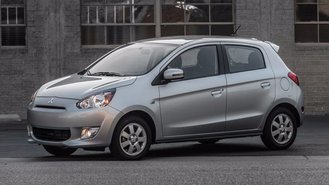 You've heard of March Madness, but what about Mirage Madness? That's what Mitsubishi is calling its latest promotion involving a $3,500 cash back offer on the 2015 Mirage hatchback. There's even 0% financing for up to 84 months plus a cash bonus. If you're looking for an absolute steal on a frugal and efficient commuter car, there hasn't been a better time to buy than now. Here's what you need to know.
Deal overview
Starting March 1, shoppers can get $3,500 cash back on all versions of the 2015 Mirage, a $2,000 improvement over last month. It equates to a 25.4% discount off MSRP on the Mirage DE with 5-speed manual, or 23.5% off with the available CVT.
Considering this is before dealer discounts, shoppers are in for some serious savings this month. In fact, the Mirage ranks as the best deal on a hatchback in our monthly roundup.
The story doesn't end there. Shoppers looking to finance can now get 0% APR for an astounding 84 months plus a $1,500 bonus.
With this month's rebate, it's entirely possible to see a purchase price below $10,000 before taxes and fees. Current incentives are set to expire March 31.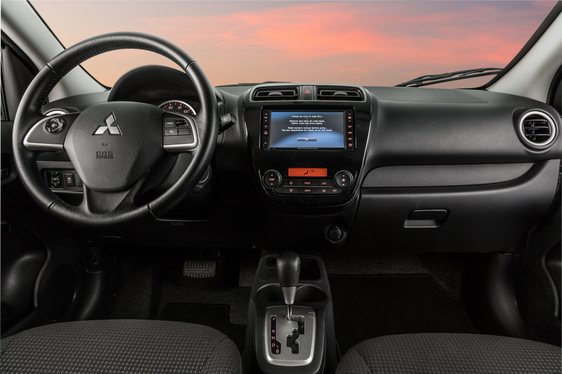 Our take
While its handling leaves much to be desired, the Mirage excels in efficiency with up to 44 mpg in highway driving with the available CVT. That makes it the most efficient gas car available today without ponying up for a hybrid. The Mirage isn't always the best deal, however.
Leasing the Mirage continues to be incredibly expensive, with the DE model with CVT starting at $159 for 36 months with $3,333 due at signing. Its effective lease cost of $252 is higher than a 2016 Honda Civic 1.5T EX ($250), a 2016 Honda Accord LX ($250) and the $32,000 2016 Ford C-Max Energi ($247). The advantage this month is clearly for shoppers looking to purchase with cash, have outside financing, or wish to take the extended finance deal.
Shoppers looking to wait should be aware that the car will skip the 2016 model year and go straight to a 2017 car expected to go on sale very soon. The updated car will get a refreshed look and connectivity with both Android Auto and Apple CarPlay. A new sedan variant rumored to be called the Mirage G4 is expected to debut this spring with additional features at a higher price point.
Get your price on the 2015 Mirage>>
For an easy way to find the best deals, visit the CarsDirect Deals Page for the latest deal-related news and analyses. Browse expert buying advice updated monthly on almost 300 models for insider insights you'll only find at CarsDirect. Be sure to sign up for email alerts to have the latest deals delivered straight to your inbox.
Offers listed here are based on a resident in Southern California and may be subject to change. Most lease offers are for well-qualified buyers based on available credit and exclude tax, license, title, registration, document fees and insurance. Not all buyers may qualify. Please check with your CarsDirect Trusted Dealer to confirm details and eligibility.