Mitsubishi is offering an unusual new discount to help victims of a string of catalytic converter thefts in the state of Minnesota. The incentive is unlike any we've seen before and could help make it easier to upgrade to a new car or SUV.
According to a bulletin sent to Mitsubishi dealers, the offer involves a $750 rebate when trading-in any vehicle damaged due to the theft of its catalytic converter. The discount is good toward any new Mitsubishi, including the recently updated 2022 Eclipse Cross.
To get the discount, you'll need to show an insurance damage estimate indicating the car was damaged between December 1, 2020 and March 31, 2021. Oddly enough, the fine print reveals that the discount is limited to buyers in Minnesota.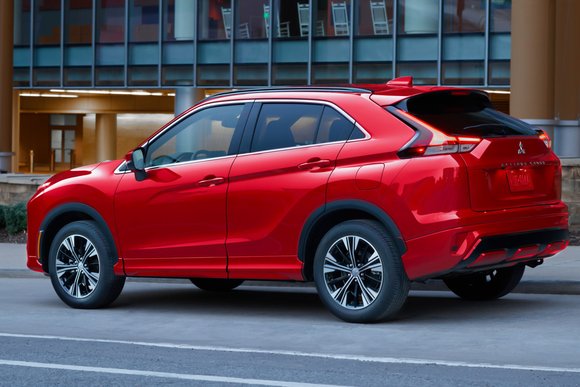 A look at recent crime stats points to a pretty likely reason. According to a report from CBS, catalytic converter thefts in St. Paul increased to roughly six per day between January 1 and February 15, with the cost to replace one reaching up to $3,200.
Catalytic converter theft has been on the rise in many parts of the country as more people work from home. However, we've never seen a manufacturer offer a discount like this. If you were already looking to replace a car, this could be a good deal.
You can even stack the discount with other offers. For example, the Outlander offers 0.9% APR for 72 months in addition to a $1,000 bonus. There's even an 84-month option at 1.9%, although 7-year loans may not be for everyone.