Sometimes it pays to wait for the right deal to come around. An unusual month-end change in San Francisco has doubled factory cashback on the redesigned 2016 Toyota Prius.
With up to $1,000 on the hood and a new 0% finance offer to consider, there hasn't been a better time to buy. So what do the latest deals involve? Are they any good? And will the offers improve? Here's what you need to know.
Offer details
Starting April 26, Toyota is offering $1,000 factory cash on all versions of the 2016 Prius in San Francisco. That's double the previous deal of $500 from earlier this month.
The changes don't end with cash, too. Finance offers have improved from 0.9% down to 0% APR for 60 months— impressive since the Prius already ranked highly in our monthly roundup of green car deals.
Current offers are set to expire May 2.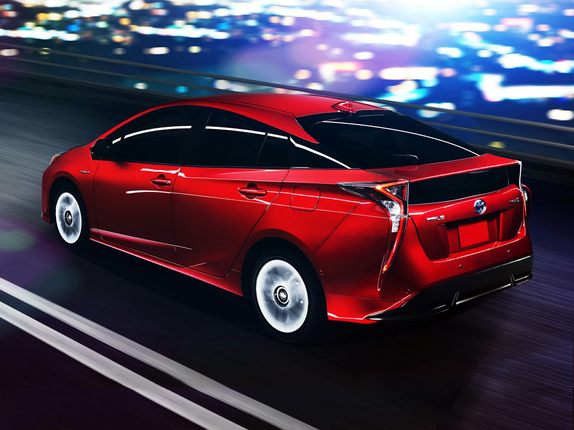 Are Prius leases any good?
Leases continue to be quite decent at this point in the model year. In San Francisco, you can lease a 2016 Prius Two from $219 for 36 months with $2,599 at signing (12,000 mi/yr).
In SF, the car's effective lease cost of $291/month holds a slight advantage over the offer down in Los Angeles. In LA, Toyota is advertising the same car at $259 for 36 months with $1,999 at signing, resulting in an effective cost of $315.
As far as deals go, these are good but not great. In contrast, the 2016 Kia Optima Hybrid ranks as a top hybrid deal when you lease for 24 months. With a payment of $193 and just $1,499 required at signing, its effective cost is a mere $255 ($36/month advantage versus the best deal on the Prius).
Will deals get better?
There's no guarantee the $1,000 rebate in San Francisco will continue through May. Most other cities have been holding steady at $500 cashback. However, it's a good bet that deals overall will heat up sooner rather than later.
With gas prices as low as they've been, there's definitely room for improvement. That being said, shoppers should be aware that the Prius Two Eco version rated at 56 mpg has been very hard to find and is likely to see less flexibility when it comes to price at dealers.