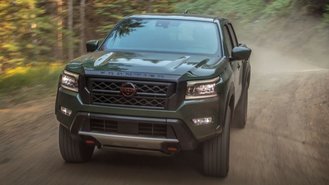 An increasing number of manufacturers are offering incentives to get car buyers to wait amid a severe inventory shortage. Based on dealer incentive bulletins, our analysis finds that these deals can include rate-lock offers, price protection, lease extensions, 0% financing, and discounts worth thousands of dollars.
Ford has been particularly aggressive with managing the situation. The brand recently told dealers that it can't fill orders for 2021-model-year vehicles. In response, the company is offering customers a choice: an extra $2,000 off in-stock cars or wait for a 2022-model-year vehicle and get a rebate worth up to $3,500.
Chevy is offering to pay the difference if rebates are lower when a car arrives compared to when a customer placed their order. The program is available through January 3rd but does have a catch in that it's limited to cash incentives and doesn't apply to lease deals or promotional APR deals through GM Financial.
Nissan is offering 6-month lease extensions to current customers waiting for a new vehicle. The offer is available to those within 90 days of their lease maturity date, and includes a complimentary Security+Plus maintenance plan "to protect against mechanical breakdown of the vehicle for up to six months or 50,000 miles."
BMW is offering a rate-lock option for up to 120 days in some parts of the country. Even Rolls-Royce is offering a Rate Commitment Pricing Program and Credit Approval Extension Process, citing "limited units on the ground and unprecedented demand" as part of its bid to help keep well-heeled customers appeased.
Audi is offering an MSRP Lock Program through January 3 that will cover the difference if a vehicle's price goes up. The company says it "will honor the MSRP at the intended time of purchase toward the purchase, finance, or lease of an eligible vehicle." This could effectively offer buyers a form of price protection.
With no end in sight for the chip shortage and estimates that production problems could affect inventory levels through 2022, buyers may find it wise to utilize these options while they still can. Stay tuned for CarsDirect's ongoing coverage of these and other incentives that can help buyers make an informed decision.