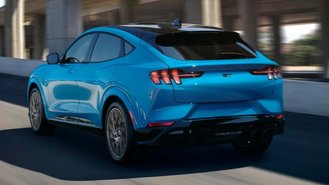 Ford has been busy laying out rules for how prices will be advertised for the 2021 Mustang Mach-E. In addition to doing away with a traditional invoice price, dealers are being prohibited from advertising the Mach-E under MSRP. However, a rare exception comes in the form of Plan Pricing discounts.
Ford Plan Pricing refers to haggle-free savings reserved for Ford employees & retirees, affiliated organizations, and friends & family. Unlike other Ford vehicles, the Mach-E's unique pricing structure requires a slightly different discount calculation.
Here's what Plan Pricing for the Mach-E looks like, according to a bulletin sent to dealers:
A-Plan (Ford Employees): 4% below MSRP plus $275 administrative fee and 0.25% advertising fee
Z-Plan (Ford Retirees): Same as A-Plan
D-Plan (Dealer Employees): A-Plan plus $100
X-Plan (Ford Partners, Friends & Neighbors): 2% below MSRP plus $275 administrative fee
So which discount offers the most savings? As we've observed in the past, A-Plan remains the biggest discount, even with the new Mach-E.
The main difference with a traditional A-Plan deal involves a 0.25% advertising fee unique to the Mach-E. On a model like the Ford Explorer, A-Plan waives that fee altogether.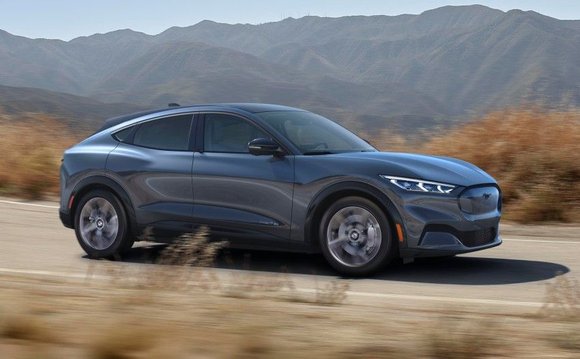 On a $45,000 Mach-E, a 4% discount off MSRP with A-Plan equates to $1,800. With fees, that comes out to $1,412, lowering the vehicle's price to $43,588. That may not sound like a lot when Ford is advertising nearly $10,000 off Expeditions right now, but it's the first discount to date on the Mach-E.
Think the deal is mainly for Ford employees? X-Plan can benefit those from a variety of companies. For example, one dealer's website lists names ranging from General Electric and Dow Chemical to corporate restaurant chains like McDonald's and even Chipotle (but sadly no Taco Bell discount like GM).
Shoppers should be aware that Ford enables individuals to share these discounts with others via special discount PINs that can be taken to a participating dealer. As a result, this may be an opportunity to score a deal on the Mach-E by finding out if someone you know works for an eligible company.
Mach-E prices start at $44,995 with destination before incentives. However, versions at that price aren't slated to begin arriving at dealers until at least early 2021. Meanwhile, better-equipped styles will arrive sometime in late 2020. The automaker is taking reservations now on its website.