Choosing to go with a base model vehicle used to mean settling for features like hand-cranked windows, no a/c and steel wheels. Although that's still sometimes the case, the definition of what it means to be a base model has changed.
Now, even entry-level models can come packed with features like touchscreen displays, alloy wheels, a/c, a full complement of airbags and more. Although shoppers may be tempted by the allure of lower prices and a desire to keep things basic, there may be compromises you may not expect.
In some cases, the latest base model vehicles may not be eligible for promotions, or end up being a worse value. Not everyone will be able to spot these, so here's a look at cases in which the base model may not be the smartest choice for some.
Offers listed here assume a Southern California location unless noted otherwise.
Chevy, GMC, Buick Cars & Trucks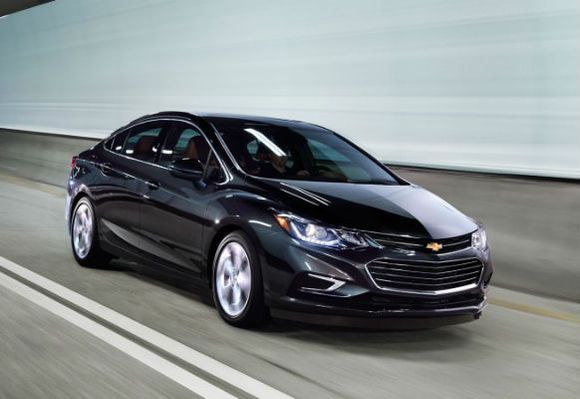 Two years ago, GM quietly introduced base models with names like L and 1SV at much lower prices. These weren't stripped-down vehicles, but most shoppers may not know that every single one is excluded from nearly all new car incentives.
For example, the 2017 Chevy Malibu L has an advertised MSRP of $21,680, which is $1,390 less than a 2017 Toyota Camry LE. That sounds great, but when you consider the L isn't eligible for factory discounts, it's actually more expensive.
When you factor a $2,250 rebate on the Camry include destination charge, the LE's actually price is $21,745— and that's assuming you pay full sticker price which practically no one will.
In contrast, the Malibu L gets no factory discounts and comes in at $22,555 with destination. That's over $800 more than the Toyota. Thinking you can haggle a hidden discount at the dealer? That's unlikely— GM is only giving dealers $109 of wiggle room between the invoice price and MSRP.
That's not to say there aren't deals on these models. But you'll need to consider a higher trim level to get them. That may not be so hard— some of the best deals have included discounts worth up to 20% off MSRP or 0% financing for 72 months plus cashback on select models.
2017 GM Vehicles Ineligible for Most Factory Offers
| | | |
| --- | --- | --- |
| Model Name | Base MSRP | Available Savings on Non-Base Models |
| Chevy Colorado 2SA | $20,055 | Up to $1,500 cash |
| Chevy Cruze L | $16,975 | Up to $2,000 cash |
| Chevy Equinox L | $23,100 | Up to $4,000 cash |
| Chevy Malibu L | $21,680 | Up to $3,000 cash |
| GMC Acadia 1SL | $29,070 | Up to $3,000 cash |
| GMC Canyon 2SA | $20,940 | Up to $2,000 cash |
| GMC Terrain 1SL | $24,070 | Up to $3,000 cash |
| Buick Cascada 1SV Base | $33,065 | Up to $1,500 cash |
| Buick Encore 1SV Base | $22,990 | Up to $3,000 cash |
| Buick Envision 1SV Base | $34,065 | Up to $3,000 cash |
| Buick LaCrosee 1SV | $32,065 | Up to $2,000 cash |
| Buick Regal 1SV | $27,065 | Up to $2,000 cash |
| Buick Verano 1SV | $21,065 | Up to $1,500 cash |
Note: Above prices exclude destination, incentives are current but subject to change.
Subaru Forester Standard/Outback Standard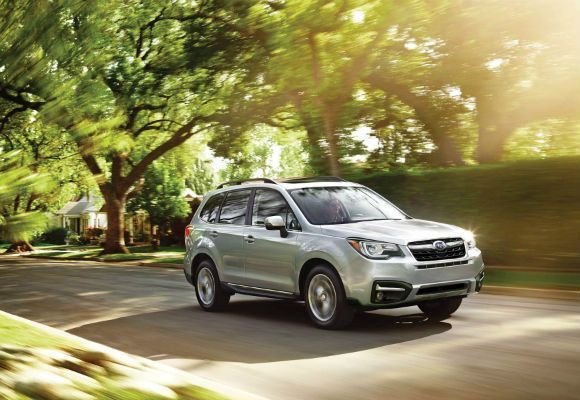 Subaru has earned an impressive amount of loyalty from its customers, and limited supplies have helped justify very few deals compared to competitors. At the moment, leasing is a great way to get into a new Forester or Outback, but that's not always the case.
For example, you can lease a 2017 Forester 2.5i Premium from $259 for 36 months with $0 due at signing as part of a Sign & Drive promotion. On the other hand, the less-expensive Forester 2.5i Standard is advertised with a traditional lease of $209 for 36 months with $1,709 at signing.
Interestingly, the Premium ends up being only $3 more per month when you compare effective lease costs despite being $2,400 pricier on paper. Opting for the higher trim gets you a panoramic moonroof, alloy wheels, automatic climate control and more. If you're leasing, the Premium probably makes more sense.
Infiniti QX30 Base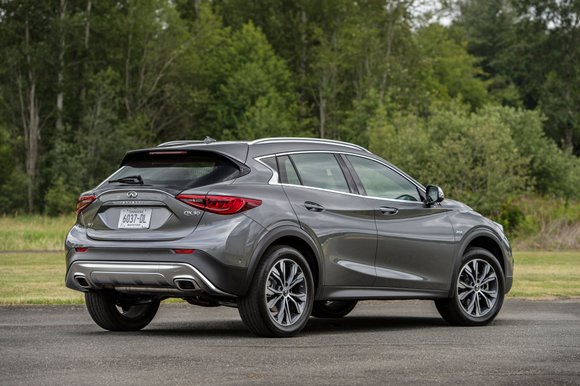 The QX30 is effectively a stylish variant of the popular Mercedes-Benz GLA250. Both share common parts but give off a considerably different vibe. However, when it comes to deals, not all versions of the QX30 are all that great.
The QX30 Base is currently advertised with a lease starting at just $249 for 39 months with $1,999 due at signing. It may not be obvious, but the QX30 Luxury actually ends up being a better deal thanks to bigger lease discounts.
The Luxury is $2,650 more expensive on paper but only $10 more to lease per month. The most notable benefit of choosing the Luxury is that it gets you full heated leather seats.
There's also the fact that dealers rarely stock the Base since most shoppers expect features like leather anyway. If you're weighing both choices and are leasing, choosing the Luxury may make more sense.
There are many more nuances to vehicles and pricing worth getting to know. Check out our deals page for the latest information on new car deals and pricing.