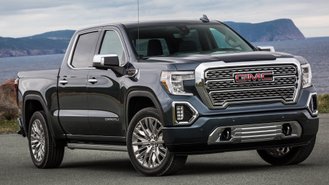 New car buyers are flocking to an increasing number of 0% APR deals, according to a report Wednesday from Cox Automotive. The company says the share of consumers taking advantage of interest-free financing has increased from just 2.4% back in February, to 6.6% in March, and now a whopping 19% so far in April.
Based on our analysis, nearly every major brand is now offering deals or assistance in response to COVID-19. Detroit's Big Three were first to roll out 0% APR for 84 months on select models, but Hyundai soon followed suit. Even ultra-luxury brands like Italian automaker Maserati are offering 0% financing for 84 months.
While 84-month financing has traditionally been used sparingly by automakers, we're seeing almost a dozen brands offering 7 years of financing interest-free (see table below). Earlier this week, we found that some of these offers can potentially save consumers over $200/month compared to a standard 5-year loan.
Having said that, longer-term loans can present an increased risk for consumers.
Negative equity can become an issue when a vehicle becomes worth less than what you owe. If you purchase another vehicle, upside-down loans can compel some to roll-over the amount still owed. Vehicles are averaging $5,225 in negative equity, according to data from Edmunds reported by SubPrime Auto Finance News.
Consumers not looking for a 7-year commitment may see value in leasing. Leases often come with a 36-month term but can be customized to suit your needs. Vehicles like the 2020 Hyundai Elantra can be an exceptional value because they can feature far greater discounts for leasing compared to buying.
See All Top 0% Financing Deals »
Source: CarsDirect Data