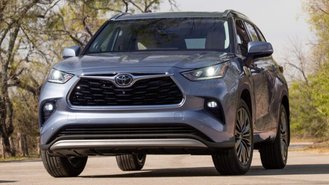 There may be another reason for car buyers to delay their purchase. While it's not news that car prices remain high in most parts of the country, a new forecast from J.D. Power and LMC Automotive expects current market conditions to persist through August. In some cases, this could prompt consumers to wait until this fall.
In a report released yesterday, J.D. Power president of data and analytics Thomas King had this to say: "Inventory levels will not improve meaningfully in August and the sales pace will be depressed as many shoppers fail to find their desired vehicle. However, buyers who do find their desired vehicle will pay higher prices."
A chip shortage has had far-reaching effects, and dealers have fewer cars on their lots and selling them almost immediately. Brands like Toyota expect inventory shortages to last into 2022. High demand and a lack of vehicles have already caused manufacturers to scale back incentives on a range of cars and trucks.
Depending on how things shake out, waiting till the fall could present opportunities. That's typically the time in which automakers boost rebates on outgoing models. However, nothing about this year has been typical. Incentives really started to sour around Memorial Day and July Fourth offered far fewer deals than last year.
While there are still brands offering discounts, attention-grabbing promos like 0% APR for 84 months are nearly impossible to find. Having said that, waiting could carry its own risks. If conditions don't improve and prices keep rising, buyers could miss out on their chance to buy a car now even if it means paying a premium.
Those weighing a 2022 model vs. a 2021 model should know that the difference in price may be closer than they think. For example, Kia's featured lease on the 2022 Telluride LX is just $20/month more expensive than the outgoing 2021 SUV. In the case of the K5 sedan, there's just a $10 difference in payment.