Over half a dozen manufacturers have started cutting incentives in light of a growing inventory crisis resulting in higher car prices. Whether it's in the form of more expensive lease prices or higher interest rates, our analysis of the latest dealer incentive bulletins finds that shoppers may see higher prices for Memorial Day.
For example, Chevy eliminated 0% APR and began eliminating discounts on Tuesday. Here in Southern California, Toyota raised financing rates and hiked lease prices by up to $20/month on a wide range of models. In the most extreme case, rebates and lease deals were totally eliminated on the popular RAV4 Hybrid.
After a year of APR deals, it appears Subaru has finally changed course. A month ago, the 2021 Outback offered 0% APR for 63 months. Now, the incentive is limited to just 48 months. For buyers financing a $30,000 car at 0% APR, this has resulted in a $149 increase in estimated monthly payment before taxes & fees.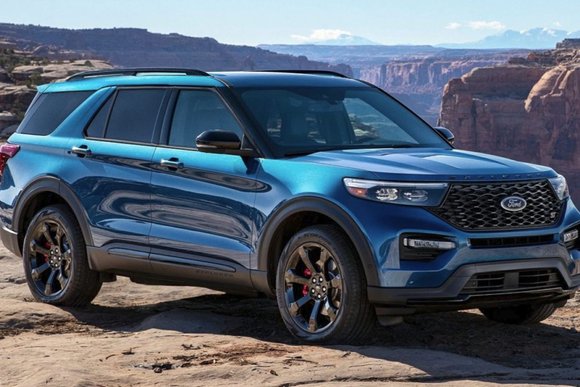 Some of these changes are less obvious than others. For example, Subaru doesn't disclose the fact that 0% financing is now limited to a shorter loan term on its website. In Toyota's case, a car like the 2021 Camry continues to advertise 0% APR but only for 36 months. A year ago, you could get the same rate for 60.
It may also be a bad time to buy a Ford Explorer. Late last year, you could score 0% APR for 72 months plus up to $3,750 in bonus cash. However, starting this month, Ford has completely eliminated financing incentives and significantly scaled back rebates in a move that could give buyers a good reason to wait.
The list goes on. VW scaled back 0% APR from 72 months to just 60 on every one of its SUVs. On a $40,000 Atlas, this can equate to a $111 (per month!) price increase from a payment of $556 to $667. Even Kia has started watering down its APR deals, with the 2021 Sportage down from 0% for 75 months to just 66.
Honda, which introduced 0% financing for the first time earlier this year, has raised interest rates on some of its bestselling vehicles. For example, the 2021 Honda CR-V no longer offers zero-interest financing for 48 months and instead offers 0.9% APR. Like VW, Honda has also eliminated a slew of Sign & Drive leases.
Things aren't looking any better on the luxury side. For example, Cadillac recently went from 0% APR for 72 months to a rate of 2.49%. On a $60,000 car, this small change could cost buyers over $4,600 in interest. Meanwhile, Volvo has raised its best financing rate from 0.99% for 60 months to 1.99% across the board.
While there are still lease deals and 0% APR incentives if you know where to look, the fact is that buyers may feel that they have less buying power. Even with the Memorial Day holiday just a few weeks away, the outlook for bargain hunters isn't looking all that good as deals continue drying up amid the global chip shortage.
Best Memorial Day Car & SUV Deals For 2021 »