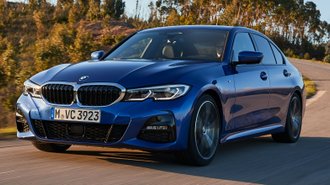 With constant production delays and record-high used car prices becoming the new normal, we're seeing more and more automakers promote Price Protection programs to help combat today's high-demand conditions across the automotive market.
Steep price hikes can control demand to an extent, but they can also create problems for lower-income customers who are being priced out of a new or certified used vehicle and may not have a viable alternative to get to work or around town. So we've pulled together the brands that have Price Protection programs in place and explained how they work. Here's what you need to know.
Updated May 4, 2002
How Does Price Protection Work?
Throughout the course of a normal model-year vehicles will get incremental increases in MSRP. Usually, these increases come in small increments of up to 3%, but with the combined incidents of the global chip shortage and a 40-year high inflation rate, those increments have grown substantially, on certain models, with new MSRPs exceeding more than 10% at times.
To this end, some manufacturers are allowing shoppers to place a retail order with their dealer for a vehicle that isn't currently in stock. Most Price Protection policies stipulate that the ordered vehicle must either be in-transit or merely allocated to the dealer.
After a retail order is registered, it is converted to a sold order and submitted to the captive lender. Because retail orders have lead times often several months long, the promotional rate or incentive at the time of the order will likely have expired by the time the vehicle is delivered.
Depending on the manufacturer, these sold orders may be eligible for Price Protection. This will generally result in a customer-issued credit, with the amount being the difference between the new price and the price at the time of order.
Alternatively, some brands offer Incentive Protection. This means that customers with eligible sold orders may have the option to choose between the promotional incentive at the time of order or at the time of delivery, whichever is the most favorable for the customer. Incentives could be a promotional rebate or a low lease or financing rate.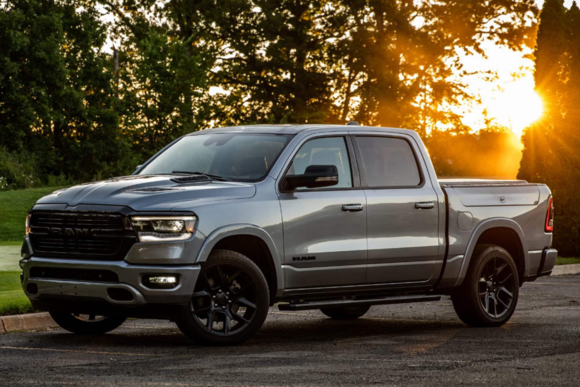 Car Brands Offering Price Protection
With the current state of the automotive market, more and more automakers are offering Price Protection incentives or making programs available to their customers to help make buying a new car a little more equitable in these unprecedented times. Here's a look at how some brands are tackling this practice.
Audi offers an MSRP Lock program on the purchase, lease, or finance of a new 2022 VIN-specific vehicle that has undergone a price increase since a specified promotional program has ended. This program involves an Audi dealer submitting a signed digital Customer Consent Claim at the time of the order. The customer is to receive a rebate for 100% of the difference in MSRP.

BMW & MINI increased the duration of its Credit Lock program from 90 days to 120 days. New and Certified Pre-Owned Sales Support and Regional Rate approvals financed with BMW Financial Services after December 1, 2021, and April 1, 2022, respectively, will be locked at the current rate for up to 120 days after a promotional program ends.

FCA's Price Protection policy says that the buyer must sign and date a retail order detailing the agreed-upon vehicle selling price. The vehicle must be ordered new and for immediate production or selected from dealer stock orders that are not yet invoiced. Eligible brands include Alfa Romeo, Chrysler, Dodge, Fiat, Jeep, RAM, and others.
After production, the vehicle will be delivered to the dealership. From there, the vehicle must be delivered within 14 days to the original customer. While a deposit isn't required, the manufacturer does recommend it so be prepared for the dealer to ask for one. You may decline if you so choose.
Incentive Protection is also an option with FCA retail orders. FCA allows the customer to choose between the expired incentive or the current one, in case it's more favorable. A deposit is also not required.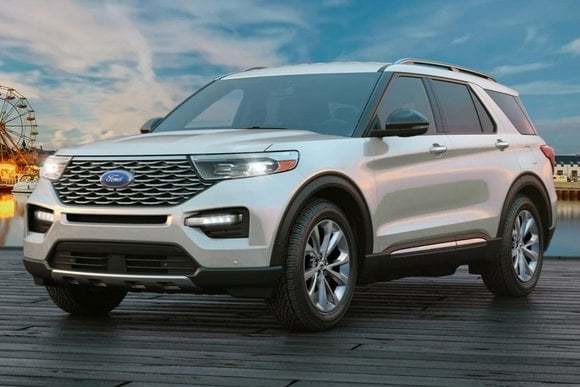 Ford & Lincoln's In-Transit Stock Order Price Protection includes new 2022 in-bound vehicles. The dealer must submit the customer registration for the retail order to Ford's captive lender between the time a vehicle gains its VIN and the dealer delivery date. Ford makes Price Protection available for situations when a price change occurs from the time of customer registration until the vehicle is invoiced.
Ford and Lincoln also offer Incentive Protection, which differs from Price Protection in that it allows a customer to take advantage of a promotional incentive that was valid at the time of the retail order but expired before the vehicle could be delivered.
Ford and Lincoln also offer a $1,000 Retail Order Bonus to encourage customers to place a factory order and wait for delivery, which can take several months. Separately, in lieu of the Retail Order Bonus, Lincoln gives customers the option of Retail Order Special APR, which can involve rates as low as 0% APR for 60 months.
GM's Price Protection program applies to most 2021, 2022, and 2023 models, including some performance cars and commercial fleet vehicles. The production date of the vehicle must be on or after the effective date of the price increase. The dealer must submit the sold order to GM within one business day of the price increase. The vehicle must be delivered immediately to the same customer who placed the order. Eligible brands include Buick, Cadillac, Chevy, and GMC.
In lieu of Price Protection, GM customers may have the option of taking advantage of Incentive Protection. However, only model years 2021 and 2022 non-performance in-bound vehicles are eligible. For customers financing at standard rates, incentive support in the form of a credit will be issued if a promotional incentive happens to be lower at the time of delivery.
Genesis provides low APR rate lock for customers who are waiting for their pre-ordered Genesis luxury vehicle to arrive at the dealership. The pre-ordered vehicle must have already gained its VIN, so this means that customers will have to choose their vehicle from dealer stock orders. The customer will get the better of the rates at the time of pre-order and the contract date, provided the customer returns to finance with the captive lender by September 6, 2022.
Honda will honor contracts up to 10 days after rate expiration, provided the credit application was received by Honda Financial Services on or before the rate expiration date. Only new 2021 models under 6,000 miles are eligible for Price Protection. Ordered vehicles must be sold to the originally registered customer.
INFINITI offers a Retail Incentive Hold on leases and promotional financing rates for new cars only. New cars financed at standard rates are not eligible for this program. At the time of delivery, the INFINITI dealer will have the option to apply the incentive hold or the current promotional offers, whichever is more favorable to the customer.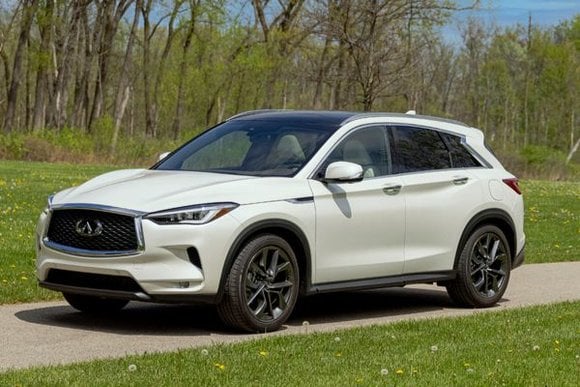 Are Price Protection Programs Worth It?
In our analysis, yes, these programs are absolutely worth it. Automakers have gotten a taste of what it's like operating with limited inventory during the coronavirus pandemic and subsequent supply chain issues, with some considering a move toward a retail order business model by stocking fewer configurations at dealerships.
That said, manufacturers cycle through promotional programs faster than they deliver vehicles. Some automakers are even considering capping incentives and intentionally keeping inventory levels low. Simply put, Price Protection programs will help customers lock in the best deal on new and certified used vehicles not currently in stock and has the potential to promote customer satisfaction and brand loyalty.