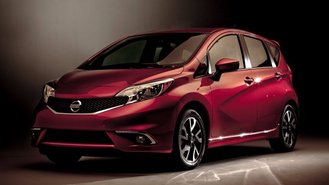 With St. Patrick's Day approaching, Nissan has announced holiday incentives worth up to an extra $1,000 off some of their bestselling models. The program begins March 11 and runs to March 17 or 24 depending on your geographical region. Here are our top picks of the promotion.
Our picks
Our favorite St. Patrick's Day deal for Nissan is the bonus worth up to $1,000 on the 2015 Altima. The deal can be combined with other offers for up to $2,750 off MSRP before dealer discounts.
Altima incentives tend not to see much fluctuation so taking advantage of holiday bonuses like this is a smart idea. Don't expect to see similar discounts on competitors like the Toyota Camry or Honda Accord- the biggest rebate we've seen on either is a mere $750.
See special offers on the 2015 Nissan Altima>>
We also like the bonus worth up to $1,000 on the 2015 Versa Note. This month, shoppers can see savings as high as $2,000 and get 0% financing. For comparison, the 2015 Honda Fit has no rebates, no finance offers, no lease offers, and sells close to MSRP. If you're looking for a versatile small car that gets 40 mpg for thousands less than competitors, the Versa Note is a good choice.
Head to Head: Nissan Versa Note vs. Honda Fit>>
Regional offers that we like
A number of offers are available only in certain regions. In California and the Midwest, shoppers can get $1,000 off a 2014 or 2015 Titan truck through March 24. The Titan tends not to see much variation with incentives so an extra $1,000 is rare.
In the Southeast, shoppers can get an extra $500 off a 2014 or 2015 Sentra. On the 2014 model, this equates to savings up to $2,000. For a sportier choice, the 370Z gets a rare $500 bonus off non-NISMO models.
Get a local quote on a Nissan Sentra>>
Be the first to know
Visit our CarsDirect Pricing Insider page for pricing and deal analyses for over 300 models. Sign up for email alerts to have our analyses delivered straight to your inbox. Browse our Deals Articles for insider info on the latest new car incentives that can save you money.