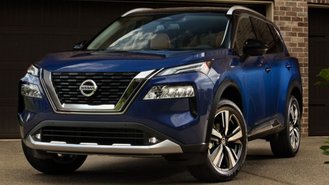 Nissan is trying to make it easier for consumers with bad credit to get financed by partnering up with outside lenders. The move could increase the chances of getting approved for a bad credit car loan and come with a hidden benefit.
According to a program bulletin sent to dealers, Nissan's captive financing company NMAC (Nissan Motor Acceptance Corp.) is offering a confusing-sounding option called the SignatureAccess Sub-Prime Dual Pass-Through Program.
As of March 16, the program gives bad credit car buyers the chance to still get financed in the event their initial application is denied by NMAC by sending your information to a pair of outside financing partners for review.
The two companies, Santander Consumer USA (SCUSA) and Global Lending Services (GLS), are working with participating dealers to help finance subprime car buyers whether they're planning to buy a new or used vehicle.
Interestingly, the fine print states that buyers financed through one of these partners will continue to be eligible for incentives like finance bonus cash through NMAC. But is this really going to be a good deal for consumers?
Being eligible for incentives is one thing, but the fact is that subprime credit can disqualify consumers from a range of attention-grabbing deals like rates as low as 0% on new cars plus special offers on certified pre-owned vehicles.
CarsDirect data from late last year points to an average rate of around 13% for subprime borrowers. Subprime financing is often defined as having a FICO score under 620 and may come with a number of special lending requirements.
Fortunately, some dealers specialize in helping people with bad credit. If you're a Nissan buyer with bad credit, the brand's latest program could help increase your chances of getting approved in a way we haven't seen from competitors like Honda and Toyota.
We recommend exploring all your options to ensure you're getting the best deal possible based on your situation.